'Are They Going To Shoot Me?' - Matt Terry Was Held At Gunpoint Whilst Filming His Music Video In America
1 November 2017, 11:31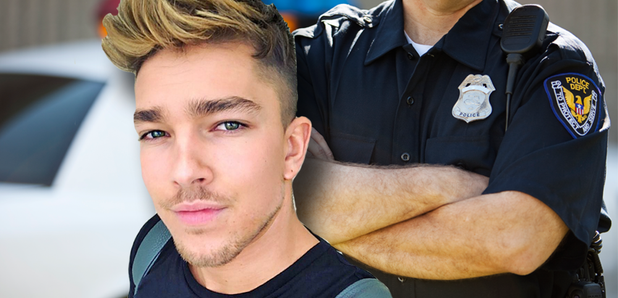 Sadly Miami Police clearly weren't familiar with Matt's music...
When you're in America filming your music video, the last thing you expect is to be held at gunpoint by armed police, but for Matt Terry, that was exactly what happened to him on a recent trip to America.
Matt told the tale of his police encounter whilst filming the video for 'Sucker For You' and revealed that Miami officers actually thought he was trying to rob a music studio!
> Whoops! Matt Terry Just Let Slip That He's Got Some Pretty MAJOR News About Dua Lipa Coming Up...
Speaking to ITN, Matt explained, "I got there on time and they're really laid back so they're always late. It's fine, I know the code so I punched it in and I set the whole building's alarms off."
"I'm talking full out alarm here, like just about to rob a bank. 20 minutes later the alarm stopped, I thought okay great, I'll try go back in again. Bang. The alarm went off again."
"As I walked out the building there are two Miami police around the corner and they pull out their guns and hold me at gunpoint. I was like 'I'm from London' that was the first thing that came to my head."
"But I was held at gunpoint and the fear... my heart was racing. I thought 'Are they going to shoot me? Do they think I'm robbing the place?'"
Thankfully for Matt a member of staff eventually came to his rescue and explained to the police officers that Matt was actually not a burglar but an international music star.
The 'Sucker For You' video turned out pretty well too, so we're glad the whole thing didn't affect him too much!
> Download Our Awesome New App For Loads More Matt Terry Chat!
Whilst you're here, check out the finished video for 'Sucker For You'...