Martin Jensen - 'Solo Dance' (Live At The Summertime Ball 2017)
10 June 2017, 19:10
You certainly weren't partying on your own when Martin hit the stage!
It might be a 'Solo Dance' but you're never dancing on your own when you're with 80,000 hit music fans at Wembley Stadium when Martin Jensen takes to the stage!
It was the track the catapulted Martin to fame, and spent a huge 13 weeks in the top 5 of the Big Top 40 chart, and it sounded even more MASSIVE live at Wembley!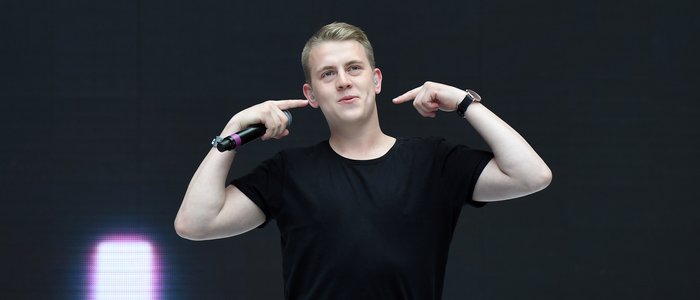 Following his solo success, Martin teamed up with The Vamps for 'Middle Of The Night', so you know he's going to be a face to watch!
You can watch Martin's awesome performance as many times as you fancy by clicking play on the video above, and make sure to Keep It Capital as we'll be bringing you all the performances from Capital's Summertime Ball with Vodafone.
Martin Jensen – Summertime Ball 2017 Setlist
Solo Dance
Martin Jensen 'Solo Dance' Lyrics
In the faded light
You touch my body
I can feel your hands
On my skin
Think you're got me right
Where you want me
But you're just in my way
I came the party on my own
Don't need nobody in my song
I get down to the beat I loose control
Hey oh I go
So so lo
Boy you can cool it down
I'm here to fool around
Just wanna dance, dance, dance
Dance, dance, dance
I know you want me
But I don't care baby
Just wanna dance, dance, dance
Dance, dance, dance
Dance, dance, dance
Dance, dance, dance
In the shade of light
You're moving closer
We're on our way to cross the line
Think you've got me right
Where you want me
But it's all in your mind
I came the party on my own
Don't need nobody in my song
I get down to the beat I loose control
Hey oh I go
So so lo
Boy you can cool it down
I'm here to fool around
Just wanna dance, dance, dance
Dance, dance, dance
I know you want me
But I don't care baby
Just wanna dance, dance, dance
Dance, dance, dance
Dance, dance, dance
Dance, dance, dance
Dance, dance, dance