Martin Garrix Feat. Usher - 'Don't Look Down'
24 March 2015, 11:51 | Updated: 9 April 2015, 14:48
From stripping off to riding a giant seahorse, this music video pretty much has it all.
Martin Garrix may not appear in his new music video, but that doesn't stop it from being kinda amazing and TRULY bizarre at the same time.
The 18 year-old superstar DJ has teamed up with R&B sensation Usher for his new single 'Don't Look Down', and the song's accompanying music video is a must-watch.
The video follows a more-than-slightly awkward teen guy trying to impress his super-sexy crush with a serious of outlandish attempts ranging from 'cool' clothing to dance routines. Plus he rides a giant seahorse at the end.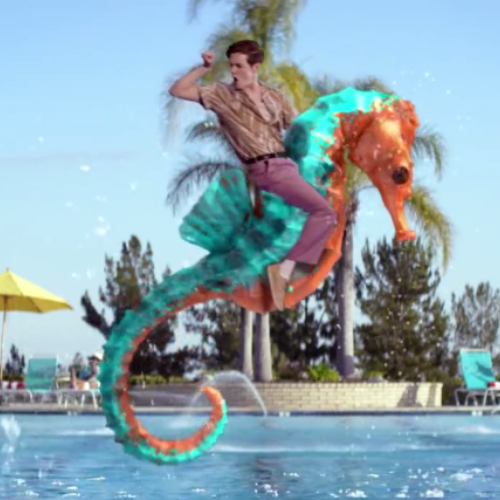 'Don't Look Down' is Martin's next single from upcoming album '+X'.
You may also like...