Maroon 5 Feat. Kendrick Lamar - 'Don't Wanna Know'
19 October 2016, 11:35 | Updated: 19 October 2016, 16:19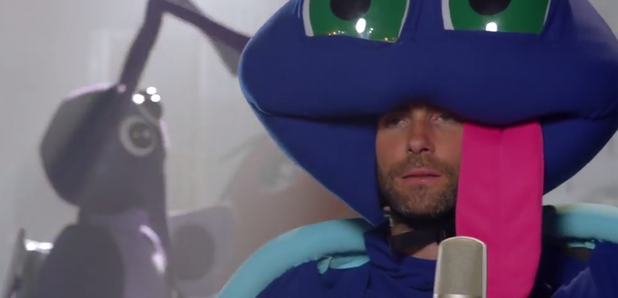 Maroon 5 and some amazing celebrity cameos run around dressed as characters inspired by a recent mobile gaming phenomenon...
Considering how popular their music video for recent hit 'Sugar' was, Maroon 5 had quite a lot to live up to when it came to new track 'Don't Wanna Know'.
'Sugar' saw the band driving around to different weddings and surprising the bride and groom on their big day with a live performance.
It was pretty epic and we wondered if they'd ever top it!
But sure enough, the band have upped their game once again and the video for their latest single 'Don't Wanna Know' is absolutley brilliant.
Dressed as characters inspired by Pokémon GO, Adam Levine and co are seen getting on with their everyday lives before swarms of people appear and chase them, pretty much like many of us have been doing this year.
Come on now, hands up if you're guilty of wandering about for hours chasing Pokémon?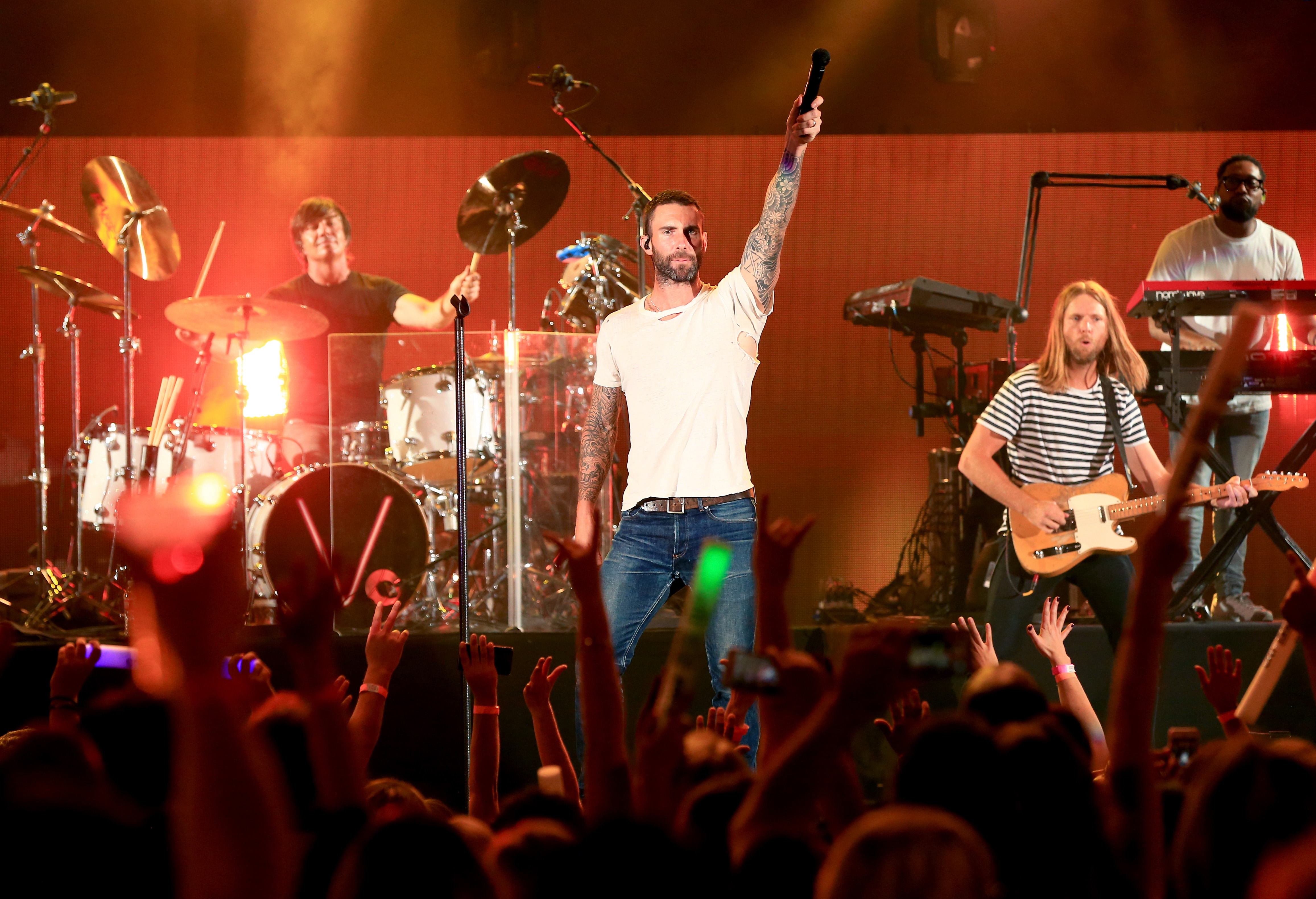 Picture: Getty
Well Maroon 5 aren't alone for this video and they've brought along some huge A-list celebrity cameos with them!
How many can you spot though?
We totally love this video and now they've raised the bar with another genius music vid, we can only wonder what will come next!?
Maroon 5 feat. Kendrick Lamar - 'Don't Wanna Know' Lyrics
[Intro]
Oh hey
Oh hey
Oh hey

[Chorus: Adam Levine]
I don't wanna know, know, know, know
Who's taking you home, home, home, home
And loving you so, so, so, so
The way I used to love you, no
I don't wanna know, know, know, know
Who's taking you home, home, home, home
And loving you so, so, so, so
The way I used to love you, oh
I don't wanna know

[Verse 1: Adam Levine]
Wasted (wasted)
And the more I drink the more I think about you
Oh no, no, I can't take it
Baby every place I go reminds me of you

[Pre-Chorus: Adam Levine]
Do you think of me? Of what we used to be?
Is it better now that I'm not around?
My friends are actin' strange, they don't bring up your name
Are you happy now?
Are you happy now?

[Chorus: Adam Levine]
I don't wanna know, know, know, know
Who's taking you home, home, home, home
And loving you so, so, so, so
The way I used to love you, no
I don't wanna know, know, know, know
Who's taking you home, home, home, home
And loving you so, so, so, so
The way I used to love you, oh
I don't wanna know

[Verse 2: Adam Levine]
And every time I go out, yeah
I hear it from this one, I hear it from that one
That you got someone new
Yeah, I see but don't believe it
Even in my head you're still in my bed
Maybe I'm just a fool

[Pre-Chorus: Adam Levine]
Do you think of me? Of what we used to be?
Is it better now that I'm not around?
My friends are actin' strange, they don't bring up your name
Are you happy now?
Are you happy now?

[Chorus: Adam Levine]
I don't wanna know, know, know, know
Who's taking you home, home, home, home
And loving you so, so, so, so
The way I used to love you, no
I don't wanna know, know, know, know
Who's taking you home, home, home, home
And loving you so, so, so, so
The way I used to love you, oh
I don't wanna know

[Verse 3: Kendrick Lamar]
(Oh hey)
No more "please stop"
No more hashtag boo'd up screenshots
No more tryin' make me jealous on your birthday
You know just how I made you better on your birthday, oh
Do he do you like this, do he woo you like this?
Do he lay it down for you, touch your poona like this?
Matter fact, never mind, we'll let the past be
May be his right now, but your body's still me, woah

[Chorus: Adam Levine]
I don't wanna know, know, know, know
Who's taking you home, home, home, home
And loving you so, so, so, so
The way I used to love you, no
I don't wanna know, know, know, know
Who's taking you home, home, home, home
And loving you so, so, so, so
The way I used to love you, oh
I don't wanna know
I don't wanna know, know, know, know
Who's taking you home, home, home, home
And loving you so, so, so, so
The way I used to love you, oh
I don't wanna know

[Outro]
Oh hey
Oh hey
Oh hey
Oh, oh