Maroon 5 New Album 'V': 8 Reasons To Be VERY Excited About The September Release
3 August 2014, 11:31 | Updated: 4 August 2014, 10:15
They've already dropped new song 'Maps' but what else is there to get you excited about Adam & co's latest studio offering released next month?
Maroon 5 fans hold on to your hats, the chart-topping band are back with a brand new album... and it's another corker! 'V' is the band's fifth studio album and the official follow-up to 2012's 'Overexposed' which features MAHOOSIVE hits such as 'Moves Like Jagger' and 'Payphone'.
Check out 8 reasons this new album release is GUARANTEED to get you going.
1. Adam and the guys have put a lot of time and effort into getting this album right, working on their latest collection for the past 12 months in LA.
The new music is said to be a journey of the band's evolving style since their debut release 'Songs About Jane' in 2012.
2. We've already heard the lead single 'Maps' which is sure to hit the top end of the Vodafone Big Top 40 chart right in the face when released on August 24th. Plus Adam looks pretty damn good in the video...
3. Just as we finally begin to calm ourselves down over the initial excitement 'Maps' Maroon 5's new song 'It Was Always You' drops and gets us all hyped up again! The new single is about two friends who fall in love. Definitely worth a listen...
We love these lyrics already! ♫ Only friends in my mind, but now I realise,it was always you... ♫
4. Maroon 5 were recently confirmed for a headline spot at the iTunes Festival 2014 in London. Surely this will be a live showcase of their new music, AND perfect timing to announce a 2015 UK tour right?
We're very excited to announce we're headlining the #itunesfestival on September 11th! http://t.co/5iBUXiePG5 pic.twitter.com/sspJyUCX6r

— Maroon 5 (@maroon5) July 21, 2014
Keep it Capital for more information on Maroon 5 UK Tour dates for 2015.
5. They only went a got OneRepublic's Ryan Tedder (aka the hit music machine) involved in the project. He's penned hits for Beyonce, Ellie Goulding AND Adele. Dust off that awards shelf guys...
(Image: Tumblr)
6. The Maroon 5 'V' album track listing features not 1, not 2 but 14 big anthems! How's that for value? Plus there's even a cheeky duet on there with No Doubt singer Gwen Stefani.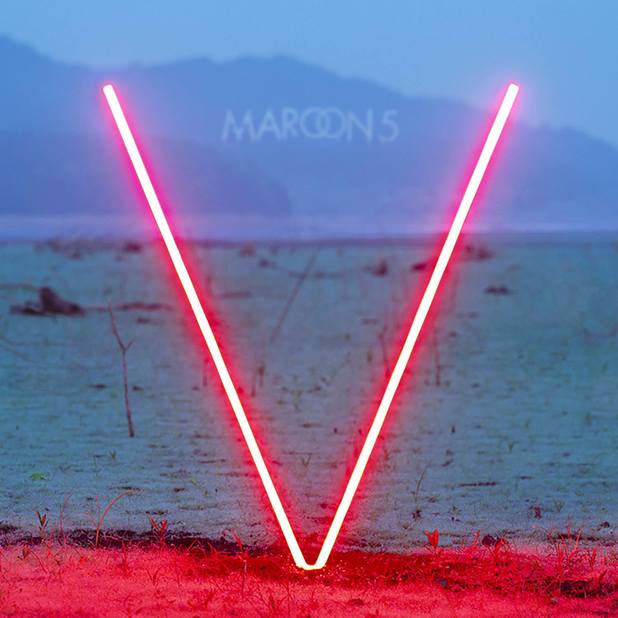 1. Maps 2. Animals 3. It Was Always You 4. Unkiss Me 5. Sugar 6. Leaving California 7. In Your Pocket 8. New Love 9. Coming Back For You 10. Feelings 11. My Heart Is Open Feat. Gwen Stefani
Deluxe - 1. ShootLove 2. Sex and Candy 3. Lost Stars
We can't wait to hear the Gwen Stefani hook-up!
Whatever you say Gwen. (Pic: Tumblr)
7. We love a good set of Maroon 5 lyrics and it looks like the story telling is set to continue with the release of album number five.
There's just something about Adam Levine singing out falling in love that makes us go weak at the knees!
8. And finally the fans love it already! Who better than to cast the REAL verdict on M5's new release.
@MprettyRECKLESS @maroon5 I have over 1000 songs on my iPod of all different types & I swear all I listen to now is M5. Thanks guys

— Yes (@Spring222514) July 30, 2014
@maroon5 can't wait for new album

— Craig Price !! (@craggleprice) July 21, 2014
@maroon5 OMG Can't wait to hear all songs!!! Really love the cover guys

— 222#albuM5/V (@dc_palace) July 21, 2014
So the band have pretty much secured themselves another worldwide smash, but Adam... what 'if' people don't like the new album?
Yeah you're right... AS IF!
You may also like...