Maroon 5's Adam Levine Dines Out With Fiancé Behati Prinsloo In Hollywood
2 October 2013, 12:09 | Updated: 2 October 2013, 12:11
The 'One More Night' singer enjoyed a romantic evening with the supermodel.
Maroon 5's Adam Levine has been spotted out with his fiancé Behati Prinsloo in Hollywood this week.
The 'Payphone' singer was snapped walking hand-in-hand with the South African supermodel as they enjoyed a romantic meal at Mr. Chow's restaurant.
The singer has been filming the latest series of The Voice US and was recently involved in a war of words with Lady Gaga on Twitter.
Check out a picture of the recently engaged couple out in Los Angeles together below: (Picture: Splash)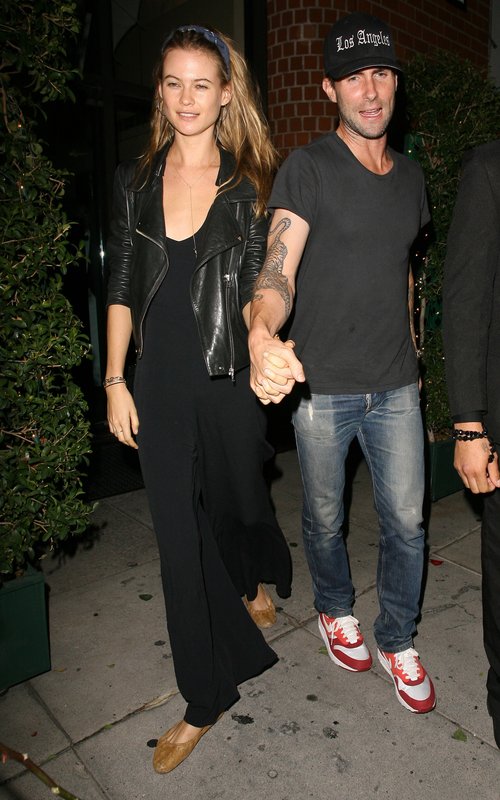 The Maroon 5 man criticised the 'Bad Romance' singer's art credibility and called her an art teacher as appose to an artist.
The female star responded with a dig asking for the "art police" to be called before Adam hit back with a remark on her grammar.