Mark Ronson's Secret Songs: 9 Hits You Didn't Know The 'Uptown Funk' Star Was Behind
20 January 2015, 11:53 | Updated: 5 December 2018, 16:10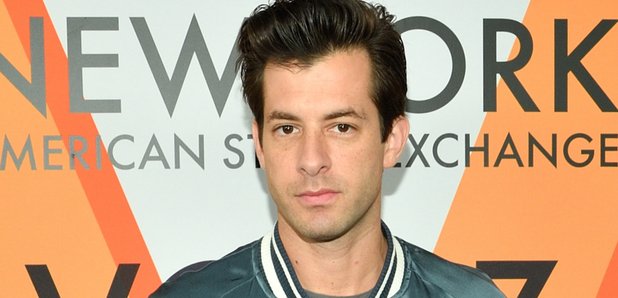 The 'Bang Bang' producer is enjoying the mother of all comebacks now thanks to the release of 'Uptown Funk', but did you realise he produced ALL these amazing hits from the past?
Mark Ronson is SERIOUSLY hot stuff now, after launching his new album 'Uptown Special' and releasing his mega-hit single 'Uptown Funk' with Bruno Mars and scoring himself a Vodafone Big Top 40 number one in the process.
Everyone knows the UK superstar producer for hits like 'Bang Bang' and 'The Bike Song' from his last album 'Record Collection', as well as his widely critically acclaimed collaborations with the late Amy Winehouse, but we're guessing you didn't know Mr. Ronson was behind some of the INCREDIBLE tracks below.
Scroll down for video playlist of hits from stars like Adele, Lily Allen and Solange Knowles - all of which were created with by the deft-handed multi-talented phenomenon that is... Mark Ronson!
Adele - 'Cold Shoulder' (2008)
The 'Someone Like You' singer dropped this beautiful track as the third single from her 2008 debut album '19', and it's the only song on the record she teamed up with Mark Ronson for. Big mistake if you ask us... because the production on it is so, so good!
Bruno Mars - 'Locked Out Of Heaven' (2012)
One of the more recent tracks on this list, Bruno scored a solo mega-hit back in 2012 with 'Locked Out Of Heaven', the lead single from his last album 'Unorthodox Jukebox'.
He landed himself a number one on the Vodafone Big Top 40 in the process... and we reckon Mark should take at least PART of the credit for giving the song such a unique sound.
Estelle - 'Magnificent' (2008)
'American Boy' singer Estelle included this truly 'Magnificent' song on her album 'Shine' back in 2008, and her crisp vocals go along swimmingly with Mark's trademark big-band production skills.
Solange Knowles - '6 O'Clock Blues' (2008)
Beyonce's little sister clearly wanted the best of the BEST for her 2008 album 'Sol-Angel And The Hadley St. Dreams' when she scored a recording session with Mr. Ronson for her song '6 O'Clock Blues'. Hit play on the video below, sit back... and enjoy a slice of pure pop BLISS!
Christina Aguilera - 'Hurt' (2006)
Mark teamed up with pop superstar Xtina herself for a couple of tracks back in 2006 for the singer's album 'Back To Basics'. He even co-wrote this number 'Hurt' alongside Christina and Linda Perry.
Robbie Williams - 'Lovelight' (2006)
While most people try to forget about Robbie's experimental 2006 album 'Rudebox', the album did have one AWESOME track on it in the form of 'Lovelight'. And of course, this was the one our Mark was behind.
Lily Allen - 'Littlest Things' (2006)
It's hard to believe Lily's debut album 'Alright, Still' was released way back in 2006. The record had a number of big-time hits on its tracklist, but 'Littlest Things' was Lily's first team-up with Mark, and for anyone who remembers it, it's a serious #CHOON.
Kaiser Chiefs - 'Never Miss A Beat' (2008)
Mark Ronson doesn't just limit himself to pop star collaborations, he's even worked with rock group Kaiser Chiefs! The 'Bang Bang' producer handled 'Never Miss A Beat' for Ricky Wilson and co, the lead track from their album 'Off With Their Heads' back in 2008. And for the keen-eared of you... Lily Allen's on backing vocals!
Paul McCartney - 'New' (2013)
Mark Ronson made another unusual - but genius - move yet again in 2013 when he got to work with The Beatles legend Paul McCartney on his single 'New', from the musical icon's album of the same name. It went down a hit with fans and critics alike.
Mark Ronson's brand new album 'Uptown Special' is out now and you can buy it right here.
You may also like…