Madonna – 'Bitch I'm Madonna'
18 June 2015, 09:53
Madonna's long awaited new video has finally dropped – and it's got everyone from Kanye West to Beyonce in it too!
It was billed as the rival to Taylor Swift's 'Bad Blood' for the amount of stars in the music video, and Madonna's 'Bitch I'm Madonna' promo definitely didn't disappoint!
The long-awaited music video sees Madge hosting a debaucherous house party (in true Madonna style) and as well as her celeb friends, she's joined by some glow in the dark sock puppets. Random.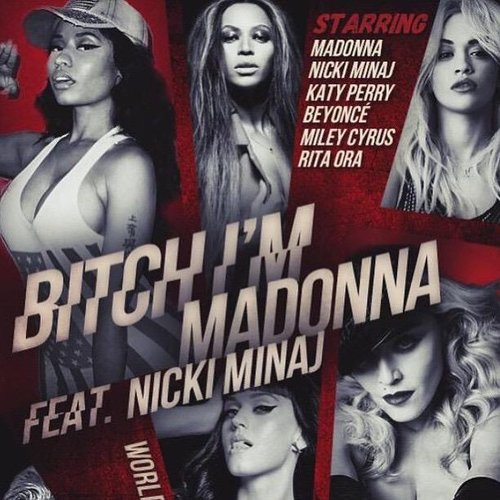 The video sees cameos from Beyonce, Kanye West, Rita Ora, Miley Cyrus and Diplo – not bad going in terms of taking on Tay Tay's star-studded promo.
The Queen of Pop is officially back – and she's got one hell of a #squad with her too!