Madonna, Lady Gaga And Taylor Swift Among Forbes' 2013 Top Earning Women In Music
13 December 2013, 10:13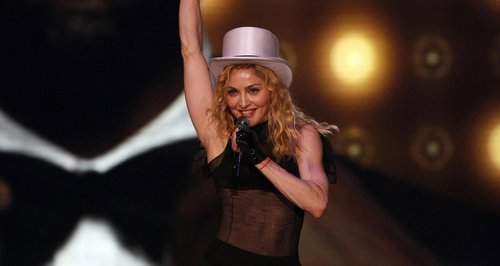 The artists all make the top-ten following impressive ticket sales and new music releases.
Madonna has been named as Forbes' top earning woman in music for 2013.
The 'Like A Prayer' star topped the list with an impressive number of $125 million in earnings from the past twelve months.
She headed out on he 'MDNA' world tour – which is responsible for the majority of the earnings but was also helped out with merchandise sales, her Material Girl clothing line and her Truth or Dare fragrance.
Lady Gaga came in second with $80 million – thanks to her 'Born This Way Ball' tour.
Taylor Swift, who released her album 'Red' and also went out on her world tour of the same name to score $55 million.
Check out the full top ten below:
1. Madonna- $125 Million
2. Lady Gaga - $80 Million
3. Taylor Swift - $55 Million
4. Beyonce $53 Million
5. Jennifer Lopez - $45 Million
6. Rihanna - $46 Million
7. Katy Perry - $39 Million
8. Pink - $32 Million
9. Carrie Underwood - $31 Million
10. Mariah Carey - $29 Million
Meanwhile, Lady Gaga recently announced plans for her new world tour and Taylor Swift will bring her 'Red' outing to the UK in February 2014.