Briana's Shared A New Pic Of Freddie But Some Fans Are STILL Questioning If He Looks Like Louis Or Not
17 October 2017, 15:58
So cute.
Remember on 4th August 2015 when Louis Tomlinson confirmed that he was going to become a Dad?
WELL, his little boy, Freddie Reign Tomlinson is now nearly 2 (his birthday is in January, FYI) and he's growing up fast.
> 26 Of The Most Adorable Photos Of Louis Tomlinson's Baby Boy, Freddie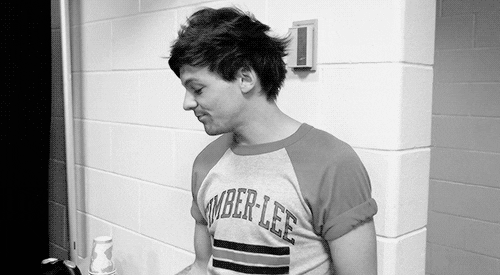 And fans reckon they can see a striking resemblance to Freddie's Daddy, Louis!
In a photo shared by his Mum, Briana Jungwirth, Freddie looks like he's having the best day as he plays in the garden and fans were quick to notice how much he's growing up to be the spitting image of his Dad.
Comments included, "He's literally a little Louis", whilst another added, "Freddie looks so much like Louis there! He's so adorable".
Freddie literally looks like Louis' twin pic.twitter.com/Taluzqi6mR

— One Direction France (@1DDailyReport) October 15, 2017
So ... anyways I'll just leave this here.
Baby Louis and Baby Freddie
pic.twitter.com/GpNCR18Ndf

— sani (@xsanii91) October 15, 2017
Freddie is already so big and he looks just like louis omg pic.twitter.com/UMQ1QHjkAl

— simone met harry 8 (@xLovely_Hazza) October 15, 2017
I know i've said this before, but I seriously can't get over how much Freddie looks like Louis here. Theres something so undeniably similar? pic.twitter.com/YoykMYVSz6

— Just Like Sarah (@zaynandlouis123) October 17, 2017
@Louis_Tomlinson Freddie looks exactly like you!! He's so cute

— latte (@JanoMcdona1d) October 17, 2017
Larries pretending they can't see that Freddie looks just like Louis is ridiculous How blind do you have to be to not see the resemblance? pic.twitter.com/GqGT9sqWnm

— Just Like Sarah (@zaynandlouis123) October 15, 2017
And it seems that Louis is just loving being a Dad.
In a recent interview he revealed that Freddie has "just started taking his first few steps, which is like nothing else… It's constantly changing, but the whole thing is super cool".
However, it's not all fun and games because some Directioners are still sceptical as to whether Freddie looks like Louis or not... and are even questioning whether Freddie is his at all!
To me Freddie looks nothing like Louis they don't even have the same eye shape nothing is the same not even the nose he got that from Brett

— TPWK/DOTS (@CuteTinyLouis) October 16, 2017
Ok good! I always see people (probably not larries) saying how Freddie looks so much like him. I just dont see it.

— Just Like Caroline (@1Derful_OT5) October 15, 2017
let's be honest if Freddie was Louis son fr he'd show love and support towards him and would try to keep him safe just as liam does w bear

— (@18needs16) October 6, 2017
N'awwww. We wonder if Freddie and baby Bear will have play dates.
Remember when some fans thought that Louis' hand was in Harry's music video?
> We've Got Even More One Direction Gossip Over On The App. Download Here.