What Is Louis Tomlinson's Current Net Worth In 2018? How Did He Make His Millions?
17 July 2018, 15:03 | Updated: 20 July 2018, 14:51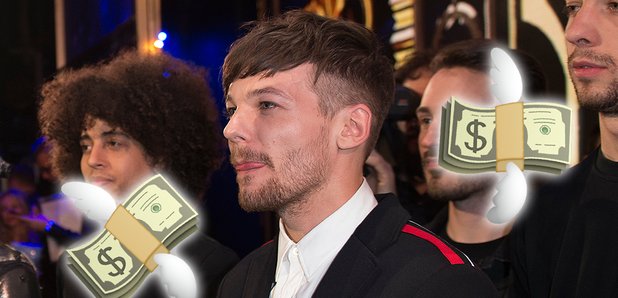 One Direction star Louis Tomlinson has amassed a fortune off his time in the band and his solo projects.
Louis Tomlinson has been entertaining us for years now through his time with One Direction along with individual solo success. With his position as judge on the next season of The X Factor confirmed, here's a look at the Doncaster-born star's actual net worth.
> Louis Tomlinson Has Teased A Future Solo Tour & Fans Couldn't Be More Excited For It
What is Louis Tomlinson's 2018 net worth?
At the age of 26-years-old, Louis Tomlinson is worth a huge £53 million... wow.
How did Louis Tomlinson make his money?
It is no surprise that Louis made the majority of his money from being a part of the worldwide sensation that is One Direction. Not only will he bag cash from the albums he releases, he earns a significant wad of cash from each live show he participates in. Plus withe news he's starring in the X Factor as a judge, his wage is set to increase even further.
> If You Want All The Latest News And Gossip, Head To Our App!