Lorde Says She And Close Friend Taylor Swift Text Each Other All The Time
23 January 2014, 11:20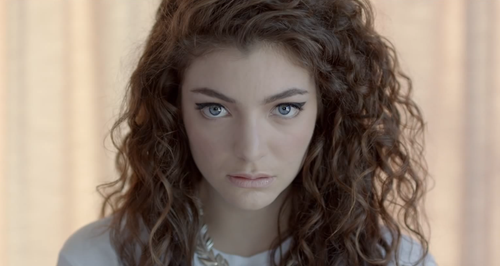 The New Zealand star says she and Taylor are now so close they text each other for advice.
Lorde has revealed she and Taylor Swift have become great friends and are in regular contact with each other.
The 'Royals' singer, who has been outspoken about the '22' star in the past, says she is now close with Taylor and often texts her about everything from present ideas to decorating advice.
"Taylor's super-good at this stuff," Lorde reveals in the new issue of Rolling Stone. "She's decorated her own house for ages."
Lorde also said she was "floored" after Taylor sent her a bunch of flowers to celebrate her success with 'Royals' last year.
The New Zealand singer also opened up about making amends with Taylor after her comments about the stars in 2013.
"She was like, 'it's fine. If all you've done is call someone perfect, it's not that bad," Lorde explained.
Lorde and Taylor Swift are both set to perform live at the Grammy Awards 2013 this Sunday 26th January.