BRIT Awards 2014: Lorde Promises "Special" Disclosure Duet Performance - Audio
18 February 2014, 14:02 | Updated: 18 February 2014, 15:38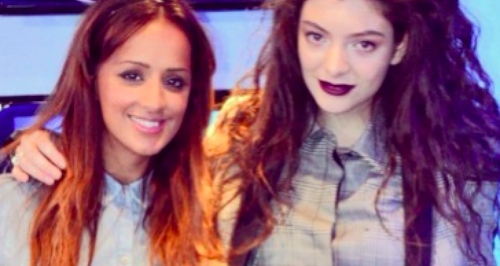 The 'Team' singer chats to Max just days before she performs a highly-anticipated duet with the duo.
Lorde has promised a very "special" duet performance from herself and Disclosure at the BRIT Awards 2014 on Wednesday (19th February), while opening up exclusively to Capital about the upcoming set.
Lorde Teases Her Duet With Disclosure At The BRIT Awards 2014...
The 'Royals' star will perform alongside 'White Noise' duo Disclosure at the awards ceremony this week, and has revealed how the collaboration came about as well as naming herself a big fan of the pair.
"I had actually never met them before we rehearsed, but I am a huge fan of the record, and it was just one of those things," Lorde revealed exclusively to Capital FM on Max's show last night (17th February). "The BRITs were like 'Would you be open to this?' and I was like, 'Yes, this is so my thing!'
"[It's going] really great. I think it's going to be pretty [special]. It's definitely, I'm really proud of it," Lorde promised, before saying she has been a fan of Disclosure for some time.
"They have been super easy to work with and they're fun and stuff, so it's been sweet," she added, naming their track 'Help Me Lose My Mind' as her favourite.
The BRIT Awards 2014 take place live from London's O2 Arena tomorrow night and will also feature performances from Bruno Mars, Katy Perry and Pharrell.
Keep it Capital Monday to Thursday from 10pm and Sundays from 7pm for Max's show.