Dave Grohl Says Lorde Has "Nirvana Aesthetic" And Slams "Stripper Pop"
28 April 2014, 12:52
The Foo Fighters star talks about the Kiwi star's recent performance with Nirvana at the Rock And Roll Hall Of Fame.
Nirvana and Foo Fighters star Dave Grohl has been speaking about how much he admires Lorde.
Dave recalled the first time he heard the Kiwi star's breakthrough hit 'Royals' when he was "driving with my two daughters, Violet and Harper, who are eight and five years old".
His children started singing along and he revealed how it made him "so happy and relieved that my two girls were singing a popular song on the radio that had some substance and depth, which I considered to be healthy for them as kids."
The Foo Fighters man went on to slam some of the other chart hits which he called "stripper pop".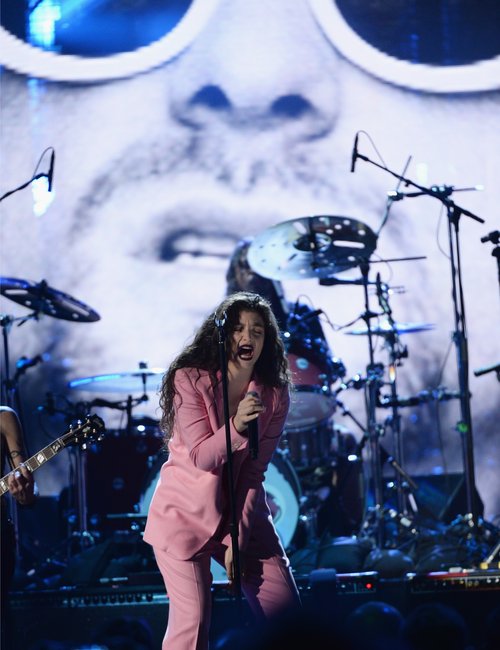 "The song was sandwiched between all of that other stripper pop. I was so f****** relieved," he told Rolling Stone. "I thought, 'Hey, this might be another revolution'."
It led to Dave bringing Lorde on board to take part in a special performance with the surviving members of Nirvana at the Rock And Roll Hall Of Fame.
"There's something about her that represented or resembled the Nirvana aesthetic," he continued. "She has an incredible future ahead of her as a writer, performer and vocalist."
Meanwhile, Lorde recently announced details of a one-off show in London this summer.
You may also like...