Little Mix Performed With A Pride Flag In Dubai Despite Homosexuality Laws
25 March 2019, 11:22 | Updated: 25 March 2019, 11:27
Little Mix performed with a giant rainbow flag on-stage in the U.A.E, a country where homosexuality is actually a crime.
Little Mix are being praised for their live performance this weekend in Dubai after they chose to sing 'Secret Love Song' with a giant rainbow flag on the screens behind them. The controversy lies in the fact that homosexuality is still considered a crime in the U.A.E.
Fans have flooded Twitter with praising the ladies for their set at the all-star concert at the Global Teacher Prize.
Little Mix's Jesy Nelson & Chris Hughes's Hilarious Date Nights Have Fans Cracking Up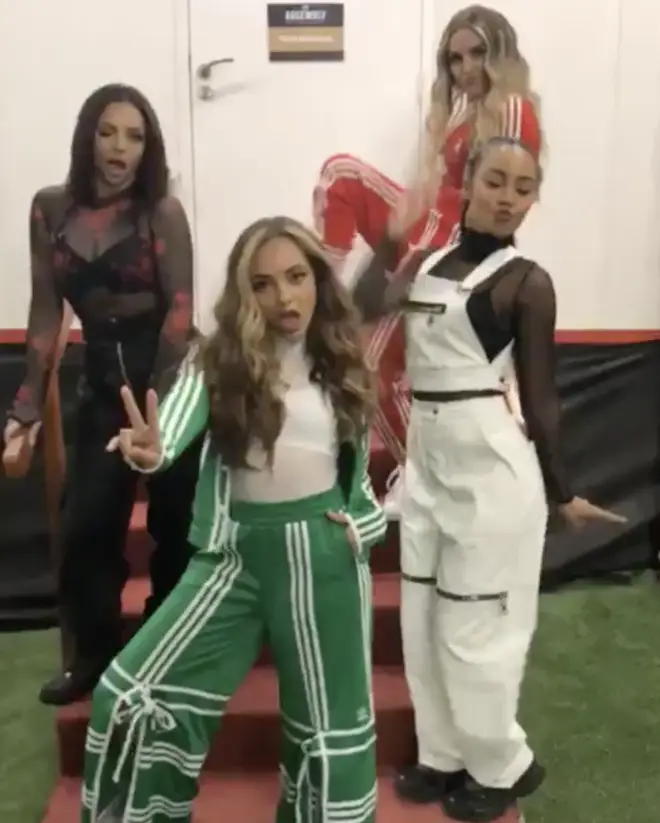 One fan wrote, 'little mix saying a big f*** you to dubai's lgbtq laws and most likely getting banned from the country forever but doing it for their fans' with another fan being a little more cautious adding , 'We love the bravery but Little Mix might get banned from Dubai for good after this. Might get a fine as well.'
The ladies haven't received any warning from the U.A.E as of yet however the stunt may have caused some offence.
The flag appeared whenever the chorus of 'Secret Love Song' was sung. The lyrics of which include the following, "Why can't I hold you in the street? Why can't I kiss you on the dance floor? I wish that it could be like that. Why can't it be like that? 'Cause I'm yours."
The song, which includes a second version on the deluxe version of the album 'Get Weird' was brought up in a tweet by a fan who believed the single was about LGBTQ+ rights - to which Jade replied confirming that was in fact true...
@mmm_gash I'm so happy you've said this 🙌🏽❤️ this is how I picture it and how we saw the music video in our heads xxjadexx

— Little Mix (@LittleMix) November 5, 2015
In cuter news, Perrie's mum attended the show with Alex Oxlade-Chamerlain's mum which should now be dubbed as the most adorable video of Little Mix history:
Download our free app for even more Little Mix news direct to your phone!