Little Mix's Perrie Edwards Is Rocking A Whole New Look
12 October 2018, 09:35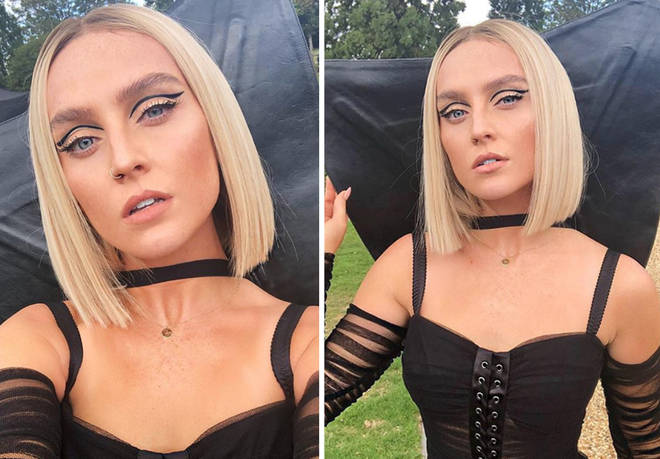 Little Mix are back and the girls are rocking a brand new style.
Unless you've been living under a rock, you'll know Little Mix dropped their brand new song 'Woman Like Me' at midnight on Thursday and the release of LM5 is now imminent.
Little Mix's 'Woman Like Me' Lyrics Include A Tribute To Beyoncé
But not only are they giving us brand new material (which we are not worthy to receive) they're also serving up some killer looks.
Perrie Edwards, in particular, has really switched things up and has swapped her signature smoky eye for a more high fashion look.
Check out the black liner on her eyelids in this shot…
What is this wizardry?!
It's not the first time we've been obsessed with Perrie's face. Earlier this year she showed off a super natural look on Instagram and fans praised her for embracing her freckles.
One Instagram user said at the time: "The most important thing that Perrie has taught me is that our freckles, scars or imperfections are something we should be proud of and should embrace and give all the love to because they are what make us unique."
Another added: "Call me dramatic but Perrie's freckles belong in a museum this is art."
Amen to that!