"She's Perfect As She Is" Little Mix Fans Hit Back After Claims The Girls Were Photoshopped Thinner
30 January 2017, 12:58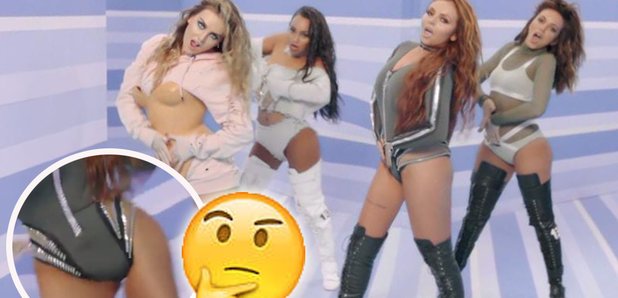 Fans spotted the Photoshop in the band's new 'Touch' video.
Anyone with eyes can see that Little Mix are four gorgeous ladies with bodies to die for – so it's not surprising their video editors have come under fire from fans after people spotted that there appeared to be some Photoshopping in their new music video to make the girls look slimmer.
Eagle-eyed fans spotted that the patterned walls behind Jesy Nelson in particular looked mysteriously warped: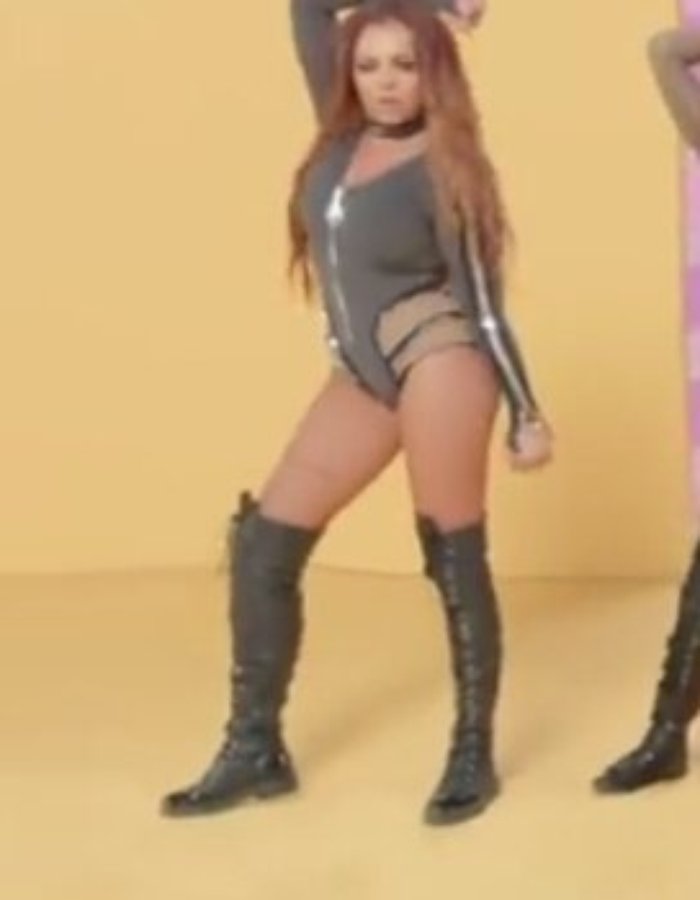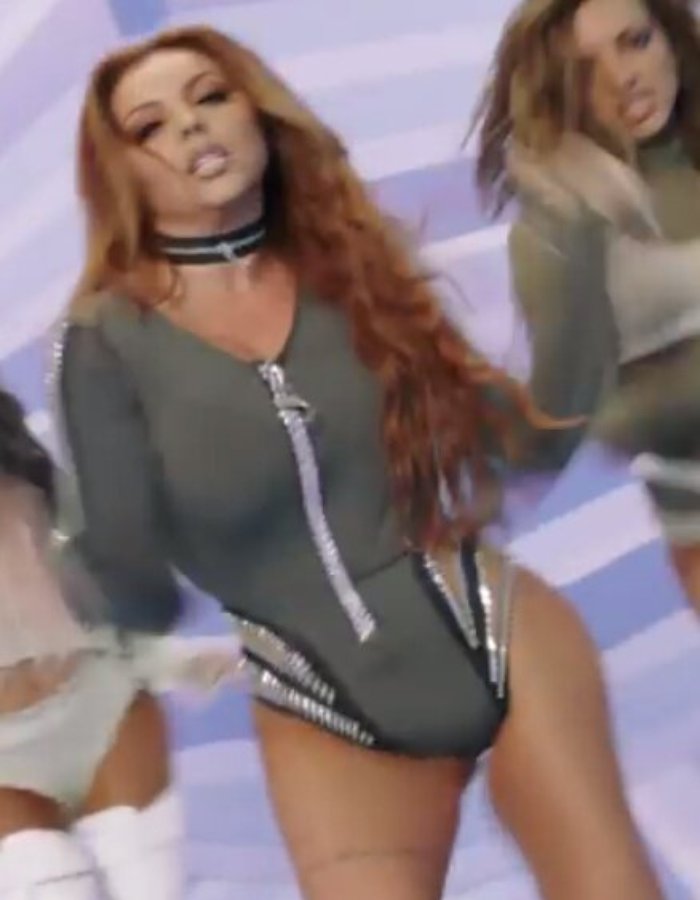 The fans were quick to hit back at the video editors for slimming down her figure unnecessarily:
Why would anyone photoshop Jesy Nelson @LittleMix if I had her body I'd be naked 95% of the time (5% purely cos I get cold)

— Della (@DellaNolan21) January 29, 2017
@LittleMix jesy you dont need photoshop okay? Dont ever let anyone say you do. You're perfect the way you are

— shel (@Xomissshelby_) January 28, 2017
@LittleMix @Vevo_UK when you guys didn't photoshop jesy's body to be smaller because she's perfect the way she is... oh wait

— anna (@pradaIeigh) January 24, 2017
@LittleMix @Vevo_UK why jesy is getting photoshop? I cant understand, she is perfect...dont know why photoshop on her perfect body

— Pol Chesa (@ChesaPol) January 23, 2017
If you let me @LittleMix I'll direct your next music video and I'll make sure there's no Photoshop used like in #touchmusicvideo

— Clara (@claraanglada) January 23, 2017
@LittleMix I love you but your editor really shouldn't photoshop you! Be comfortable in your own skin, you're beautiful #loveyourself pic.twitter.com/TSm5iqWMMH

— Alice Sposito (@AliceSposito) January 23, 2017
What's this photoshop @littlemix ? pic.twitter.com/M9B6SfTMVp

—Jerginizer (@LastMund) January 21, 2017
Jesy previously spoke out about loving her curves, telling The Sun, "We're happy to be how we are, and don't care if we put on a couple of pounds. I feel like curves are really in at the moment – I love that they're celebrated.
"If you can rock your body with confidence, and you're happy in your own skin, there's nothing sexier."
PREACH, Jesy – we think you look incredible without any unnecessary Photoshop!