Little Mix Lead Summertime Ball In An 80,000 Person 'Salute'
21 June 2014, 19:44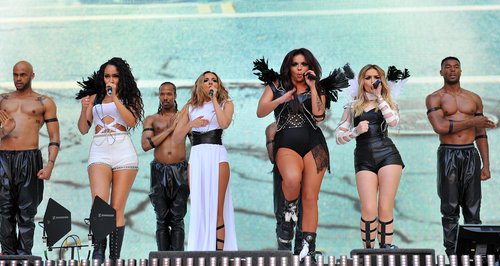 The Mixers made sure their ladies felt RIGHT at home at Wembley... and sang along to EVERY word!
The Little Mix girls put on one HELL of a show at the Capital Summertime Ball 2014 today (21st June) and their #Mixers responded by leading the crowd in a massive 'Salute'!
These four ladies made sure their fans got their money's worth with performances of two of their biggest hits, 'Move' and 'Salute', and gave a massive boost of energy to this year's Wembley Stadium event.
The girls were brought up from under the stage to join their sexy topless male dancers - so there was some eye candy for the guys AND the girls. Complete with eyebrow-singing fire effects and the MOST incredible costumes, their performance was a treat for all the senses!
"What a beautiful day what a great audience' Little Mix told the crowd. "Thank you Capital for having us we love you. Thank you Wembley. Enjoy the rest of your day."
.@LittleMix are on the #Wembley stage now and wardrobe have surpassed themselves, the girls have some impressive outfits on #CapitalSTB< /a>

— Wembley Stadium (@wembleystadium) June 21, 2014
Could Little Mix look any more bodacious? Nuh-uh honey. #capitalstb< /a> http://t.co/xT9rd4lNft

— Sugarscape (@sugarscape) June 21, 2014
Proving just how far they have come from their X Factor roots, the girls had the audience captive from the first atmospheric drum beat to the last burst of glitter that rained down on the crowd.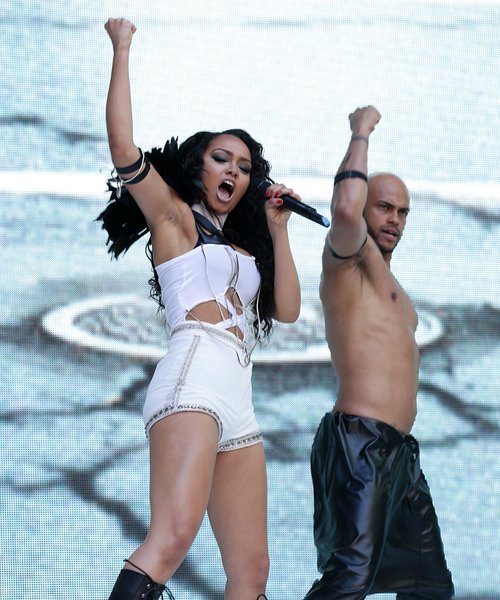 From high-octane dance moves to shout-outs to all the Mixers in the H-O-U-S-E... Little Mix delivered on EVERY front!
The girls put on an INCREDIBLY high-octane performance... just LOOK at this: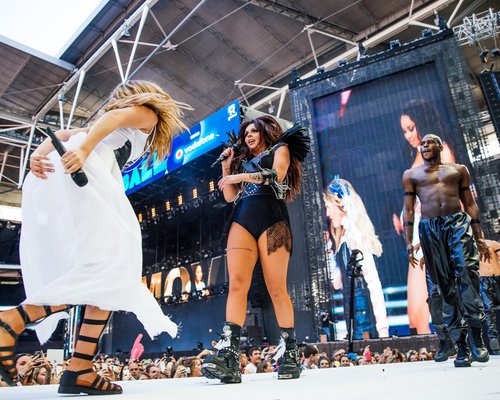 Looks like Jesy was MORE than ready to hit that stage today... here's her #selfie from the journey to Wembley!
Crazy stupid excited for #summertimeball today hope to see plenty of beautiful mixers in the audience! Go crazyyyy! :D x Leigh

— Little Mix (@LittleMix) June 21, 2014
Check out Little Mix's FULL #CapitalSTB setlist below: