Perrie Edwards' Dog Has Done The Mannequin Challenge & We're 99.9% Sure It's The Best One Yet
17 November 2016, 15:03 | Updated: 17 November 2016, 16:49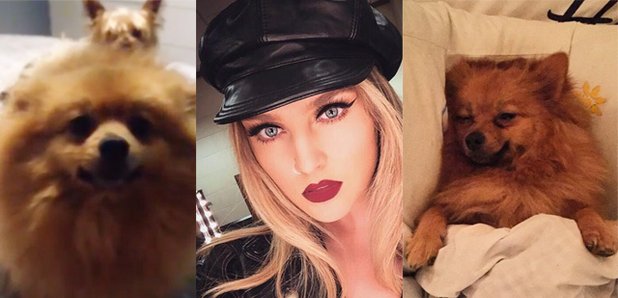 Dare we say the best thing ever?!
BREAKING NEWS.
Perrie Edwards' dog has done the Mannequin Challenge and it's basically everything you need to make your week better.
From Blac Chyna doing this social media craze in the delivery room to nearly every celebrity under the Sun attempting it, it seems that even our canine pals are getting involved.
Specifically, Perrie's Pomeranian Hatchi.
He jumped on the bandwagon, complete with an appearance from a pack of Snack a Jacks. Because… why not?
And we should probably take a moment to appreciate just how GOOD he is. Even humans can't do it as well as he can and minus a slight tail wag (we get it, it's hard work…), Hatchi pretty much nailed it.
brb. We're just off to practise because now we feel inadequate.
You May Also Like...