Fans Are Worried That Perrie Edwards & Alex Oxlade-Chamberlain Have Broken Up After These Photos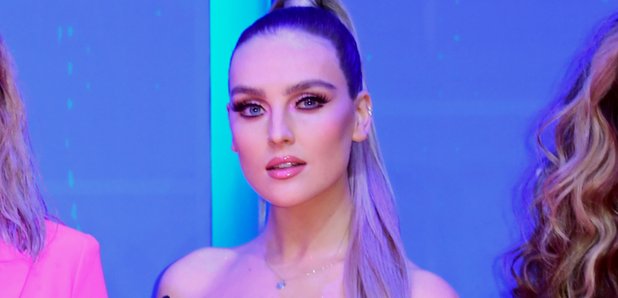 Uh oh!
She may have been spotted at an Arsenal game over the weekend but it seems that things may have taken a slightly sour turn when Perrie Edwards headed on a night out with boyfriend, Alex Oxlade-Chamberlain.
The pair were spotted leaving a nightclub in the early hours of Monday morning at around 3.30am but things didn't look to be going too well.
In new pap photos, Perrie can be seen looking a bit upset as she talks to her footballer boyfriend.
We don't know what happened - if anything - but we're hoping that everything is okay.
Although, fans have spotted that Perrie has deleted the photo she posted of Alex on her Instagram page but IS still following him.
Fans were quick to notice the change and took to Twitter to express their concern about the status of their relationship.
Soooo, perrie deleted alex's picture on her IG, y tho #BRITVIDLITTLEMIX

— bruuuhhhh (@lm_jerrieisreal) January 24, 2017
i think things are fine with perrie and alex people closest to her wouldn't be liking things about him and her if they weren't

— a (@Iouisftdua) January 24, 2017
I think people need to just chill about Alex and Perrie a moment...no one knows what they were saying outside the club except themselves???

— Emma [PB] (@inlovewithjoel) January 24, 2017
Perrie deleted the picture of Alex wtf THEY BETTER BE GOING STRONG I WAS ROOTING FOR THEM

— ㅤㅤ (@fondlion) January 24, 2017
when will instagram mixers stop harassing alex? that's probably so embarassing for perrie

— t. -126 GDT (@bubbleighperrie) January 24, 2017
perrie and alex are actually cute together I hope the rumors aren't true

— t. -126 GDT (@bubbleighperrie) January 23, 2017
Perrie deleted the photo of her dogs and Alex from her Instagram :( pic.twitter.com/lFSyBwII0a

— UpdatesOfEl,Pez&Soph (@ReasonToLoveEJC) January 23, 2017
EEEK. We hope everything is okay.
You May Also Like...