Little Mix Have Announced Their New Single & There's Only ONE Way You Can Hear It
9 October 2016, 21:51 | Updated: 10 October 2016, 09:18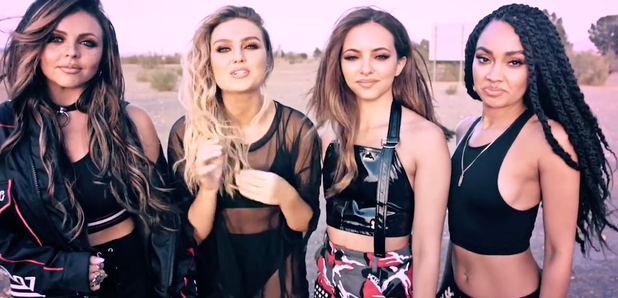 Time to get those calendars ready #Mixers because 'Shout Out To My Ex' is coming and you NEED to be ready for it.
Mixers, get ready to lose your chill – after their single artwork for their new single 'Shout Out To My Ex' was accidentally leaked, the four ladies took matters into their own hands and dropped some BIG news regarding the tune.
Nothing's official until we announce it our new single #ShoutOutToMyEx is happening! … hope you're as buzzing as us! the girls x pic.twitter.com/R0P9rdpMoO

— Little Mix (@LittleMix) October 9, 2016
There you have it! We can't wait...but the best news is that they'll be performing the single for the first time on the 16th October 2016 on The X Factor! You'll then be able to download the track straight after!
Check out all the speculation that occurred when the artwork leak happened a few days prior to the announcement...
Twitter has been getting seriously hyped around the apparent artwork leak after it was claimed that Sony Music China shared it online.
Is this real..?!!!!! pic.twitter.com/Rnta3UIHqB

— Little Mix Updates (@Mixers_Army) October 8, 2016
The Sony Music account which is supposed to have revealed the details is from China's microblogging site Weibo, which is like a fusion of Facebook and Twitter.
The account is verified, which makes this even more mysterious as Little Mix are signed to Syco/Colombia!
| Sony Music China posted the #ShoutoutToMyEx cover in an app called Weibo, though it wasn't officially announced by HQ yet. pic.twitter.com/6DlI0a6Jyp

— Little Mix Asia (@LilMixAsia) October 8, 2016
Fans have been pretty excited about this new info though and are absolutely loving the girls' sassy, pink look...
Little Mix are finally going to feed us with new music, new performances, new music videos and a new album. I'm so ready! #ShoutOutToMyEx pic.twitter.com/vdGLaSRHqc

— Little Legends Facts (@ShadyMixerFacts) October 8, 2016
SASSY MIX IS SERVING Y'ALL#ShoutoutToMyEx pic.twitter.com/ie4Jyi9D7G

— Little Mix Intl (@LITTLEMIX_INTL) October 8, 2016
THE LM4 ERA IS STARTING #ShoutOutToMyEx, who's excited?! pic.twitter.com/PnxgFjeQkN

— LilMix Voting Stats (@LM_VotingStats) October 8, 2016
So far we haven't heard anything from the girls, although they did hint about some exciting new news on their Twitter...
Be the FIRST to hear about exciting news (coming... )!!! Join the girls' mailing list... https://t.co/vGEyXw4cNf LM HQ x pic.twitter.com/jk9TzNnwFs

— Little Mix (@LittleMix) October 7, 2016
This new 'reveal' comes after one of the extras from their video shoot accidentally posted a little too much info on Instagram before quickly deleting it… but not before some eagle-eyed fans had managed to screen grab it.
Yep, according to Jesus Palacios, the girl' new single will be called 'Shout Out To My Ex' – and the man himself bears a passing resemblance to a certain Mr Malik… so could this be the break up song we've been waiting for?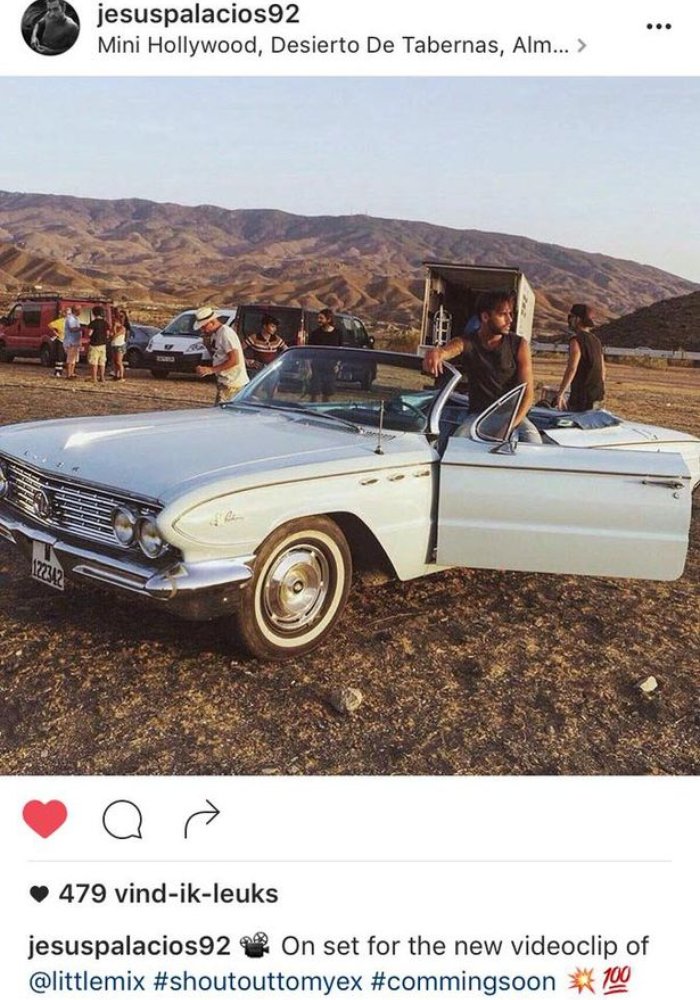 The girls have previously hinted that their next album will be about love – and that it would be "pretty obvious" who the tracks were about – and we already can't wait!
But what do you think about this alleged new artwork?