WATCH: See The HILARIOUS Outtakes From Little Mix's 'Black Magic' Music Video
16 July 2015, 11:28 | Updated: 16 July 2015, 13:27
Little Mix - Black Magic Video Outtakes!
03:33
The 'Move' four-piece have made the huge announcement about their new song.
The Little Mix girls seem to be unstoppable now… as the world learns just how talented AND funny these four truly are.
And now the ladies have dropped a hilarious outtakes video on fans from the shoot for their music video to 'Black Magic', their latest single that hit number one on the Vodafone Big Top 40 chart this month.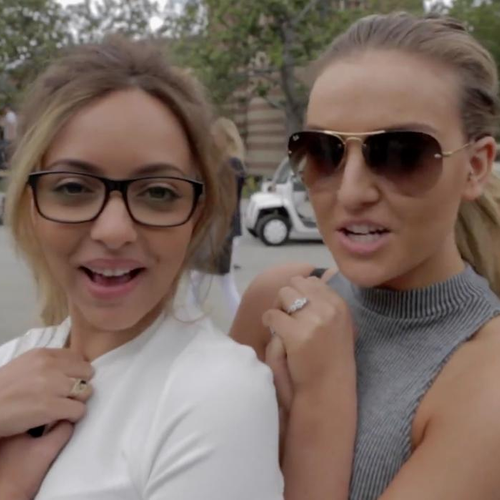 If you want to see Perrie putting on her sports caster voice and Jade Thirlwall doing an INSANELY accurate Cher impression, hit play on the video above.
The official 'Black Magic' video dropped last month and went down a HUGE treat with the #Mixers, showcasing the girls taking on a Sabrina, The Teenage Witch style vibe with magical powers in a high school.
Don't forget to check out Little Mix's behind-the-scenes video from their shoot for 'Black Magic' below:
Little Mix's new single 'Black Magic' is out now and you can but buy it right here.
You may also like...
WATCH: Little Mix's 'Black Magic' Music Video
WATCH: Little Mix Sing 'Black Magic' At The #CapitalSTB