WATCH: Jade Just Revealed Jesy's New Relationship Status Like It Was No Big Deal
3 December 2016, 20:03 | Updated: 3 December 2016, 20:14
There has been a LOT of speculation surrounding Little Mix's Jesy and Rixton's Jake's current status. Well, now we have confirmation.
When Little Mix rocked up to our very special Facebook Live studio backstage at Capital's Jingle Bell Ball with Coca-Cola, we had no idea they'd drop this bombshell on us...but they did!
We'd been collecting #Mixers' names all day to write in a Christmas card that we then gave the girls (which they obvs loved) however it was when Conor and Jack Maynard quizzed the ladies on whether they wanted to possibly go on a double-date with the brothers that things got very interesting...
We've got a feeling this might be the first official confirmation that the singing starlet is in fact single...and also the first time that the boys have actually been able to bag a date with a member of Little Mix too!
Make sure you're following us on Snapchat - "CapitalFM" to catch up with all the backstage shenanigans at this year's ball!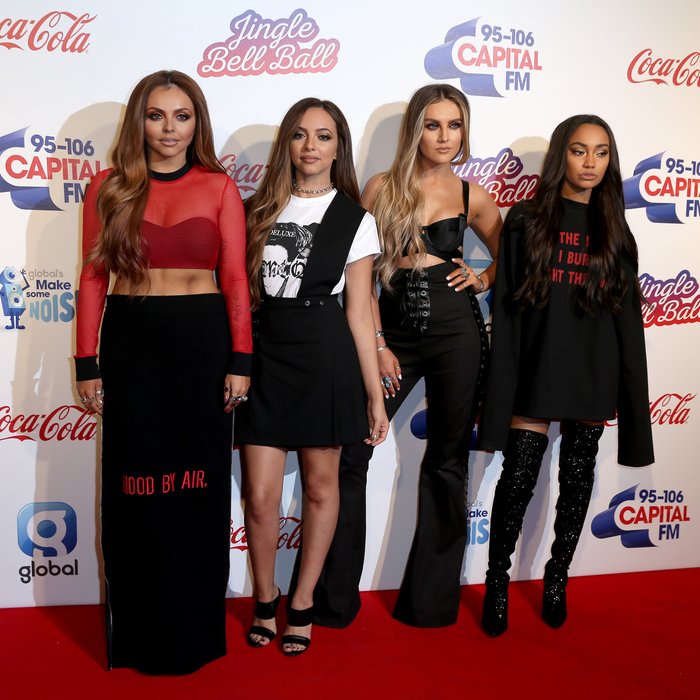 PIC: PA
You may also like...