"I'd Smack Her Round The Head" Jesy Wouldn't Be Keen On Jade Thirlwall Dating Justin Bieber!
10 February 2016, 12:21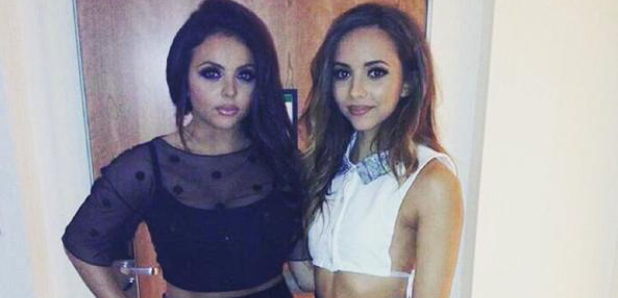 The Little Mix girls once played a prank during a radio interview claiming Jade was dating the Biebs – but it wouldn't go down well in real life!
Most people would kill to go on a date with Justin Bieber, but Little Mix's Jade Thirlwall would be given a hard time by her bandmates if she did, after they revealed what they'd think of the pairing in a new interview.
The girls were on Good Morning Britain this week, where they revealed they had once pranked some radio DJs during an interview into believing that Jade was dating the Biebs – to the point they accidentally made the host cry!
Jesy revealed, "We were in Australia and we did a radio interview, and basically the guy and the woman who do it play pranks against each other and they got Jade to pretend that she had a thing with Justin Bieber, so they got them to ask questions about Justin Bieber and Jade stormed out.
"Our tour manager got involved and was like 'You should know better', and she started crying and it just completely backfired and it was so awkward!"
The girls confirmed that nothing had ever really happened between Jade – who's happily coupled up with Jed Elliott from The Struts – and Justin, and Jesy even went so far as to say, "I'd give her a smack round the head if she was."
Now THAT's the sign of a good mate – the Little Mix ladies ALWAYS look out for one another.