"We're Acting!": Little Mix Reveal All About The Video For 'Black Magic' & The New Album
12 May 2015, 09:12 | Updated: 12 May 2015, 10:44
The Little Mix ladies are gearing up for the release of their third album – and they let us in on what's coming in the video for their new song too!
The Little Mix ladies never disappoint when it comes to bringing out a smash hit record – and from what they told us, we have no doubt album three will be the biggest one yet!
The girls told Max that they are embracing their acting skills for their new single 'Black Magic', which is "very '80s". Perrie Edwards revealed, "It's still Little Mix but it's very different to what we've done before. I feel like it's very unexpected, our fans are going to absolutely love it. We've just shot the video in LA"
Jesy Nelson added that the girls didn't have much luck with the LA weather, "When we were out there it was cold and when we left it went back to normal again."
But she also revealed, "We're acting which is exciting! They're like little mini movies which is exciting."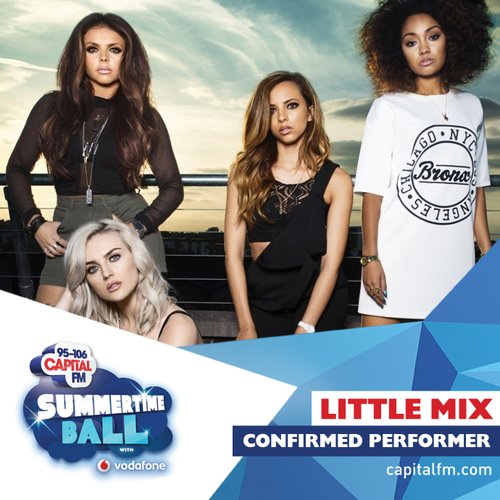 As well as 'Black Magic', the girls will be bringing out their third studio album very soon – and it's set to be their strongest album so far.
Jade Thirlwall told Capital, "I think we are confident, it's literally the calm before the storm. It's going to kick off but we can't wait, can we? We're itching to get back out there and show everyone the new album and stuff."
Jesy added, "It's been absolutely incredible, it has been very stressful at the same time because we thought it was going to be really easy doing the third album, but it's been the hardest. I think this is why it's taken so long because we are just perfectionists and we wanted it to be the best album that we've done and I feel like it is."
Little Mix are going to be performing to 80,000 of you in Wembley Stadium at the Summertime Ball on 6th June - maybe we'll get to hear 'Black Magic' for the first time…?