An In-Depth Analysis Of Little Mix's Instagram Accounts Reveals One True Queen
12 March 2018, 16:23 | Updated: 12 March 2018, 16:58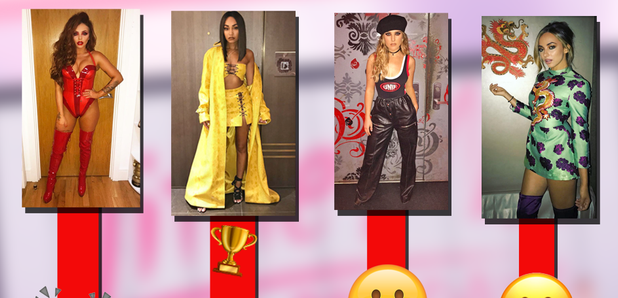 Whilst all four of the Little Mix ladies are Instagram legends, one has that certain x factor that makes her stand out as the true queen.
When it comes to Instagram, there are a few things you can be sure to see on there pretty much every day. They're the little gems that make the picture-sharing social media network so damn addictive and the Little Mix ladies are up their with the very best.
But how do Jesy, Perrie, Leigh-Anne and Jade match up against each other in these Instagram categories and do you agree with our verdict on the band's true Instagram idol?
> "We'll Twerk If We Want To Twerk!" Little Mix's Speech At The Global Awards Is So Empowering

Let's take a look at how things shape up...


(GIF: Giphy)
ALL The Incredible Outfits
It's fair to say that people talk about the outfits Little Mix wear A LOT. They're never far away from being called out for not wearing enough clothes or being too revealing, but at the same time they're also praised for being style icons - it can all get hella confusing.
But when it comes to Insta fashion, whilst all the ladies are fabulous fashion stars, Leigh-Anne takes home the trophy for the endless amounts of stunning outfits she wears on what feels like a daily basis. Why do we never look this good dressed head to toe in yellow?
Winner: Leigh-Anne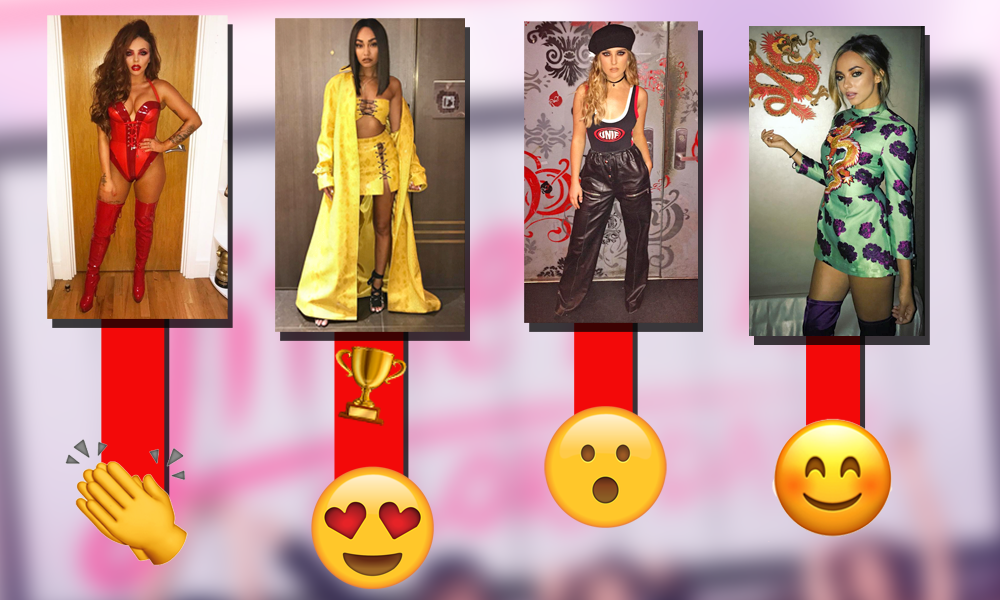 For The Love Of Filters
If you try and tell us you've never posted a pic on your Instagram with the dog filter, we just won't believe you. Little Mix are a bit partial to a filter or two as well and from a quick scroll through their accounts you can see the ladies love to use a wide variety.
Whilst Leigh-Anne and Perrie love posting a cute pic with a filter or two and Jade clearly loves the more hilarious ones, it's Jesy who's the true champion of the Insta-filter.
Looking stunning whilst having filters plastered all across your face isn't exactly an easy task, but Jesy manages it every single damn time - maybe you can give us some tips sometime Jes?
Winner: Jesy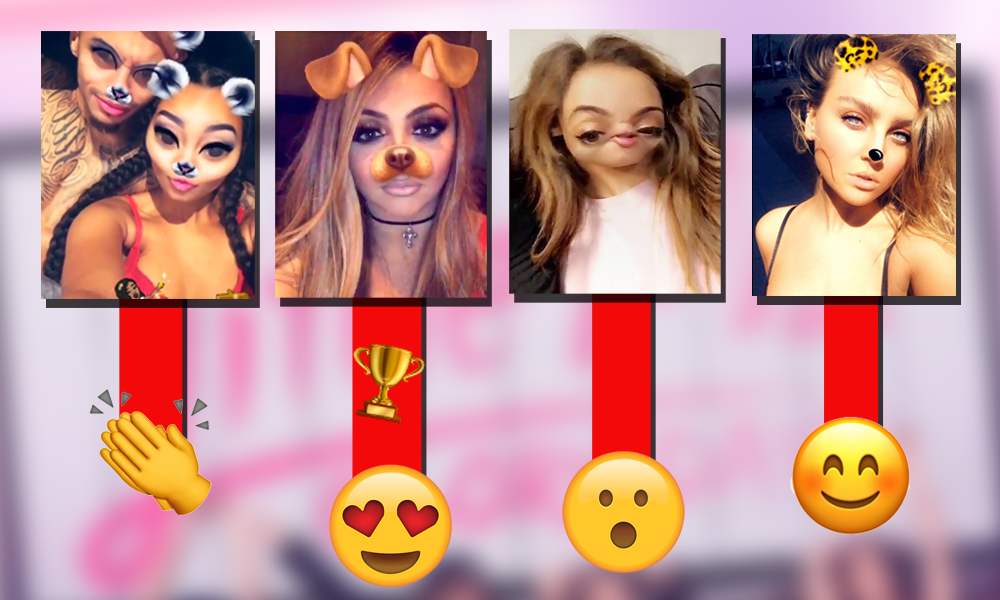 Instagram Husbands
Right now the all four Little Mix ladies are loved up, so a consistent stream of soppy snaps of them doing 'couply things' fills our timelines all the time atm.
Because we're super happy for all four of our faves (and not totally jealous of their gorgeous boyfirends at all), we love seieing what they get up to and from the positive comments that come flooding in after a relationship pic gets posted, we know you guys are all fans too!
BUT, Jade and her boyfriend Jed have to take home the trophy for this one because they've given us the biggest variation of pics over the years. From onesies and holiday snaps to simple appreciation posts of her bae, Jade wins the trophy and our hearts.
Winner: Jade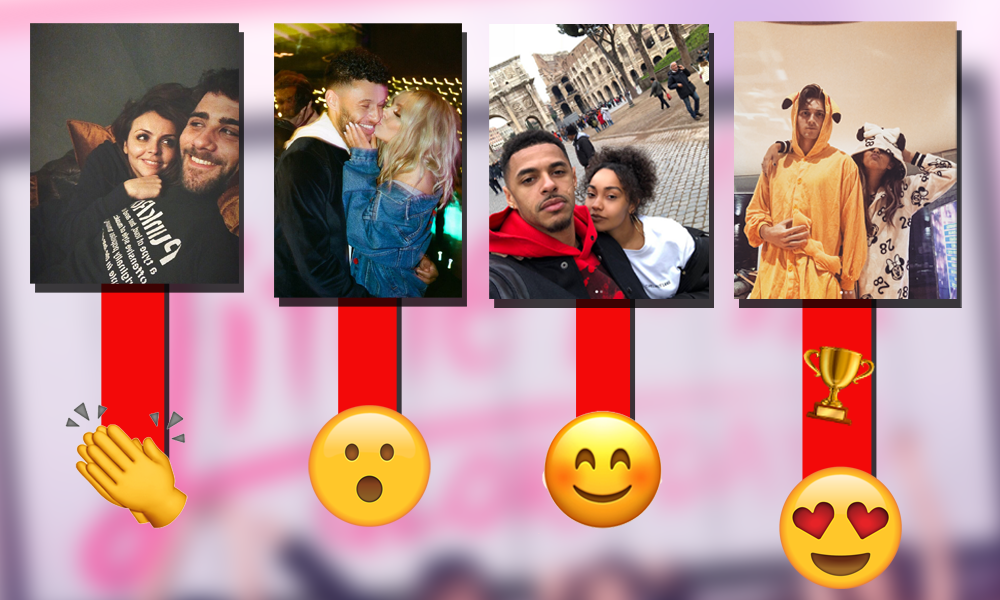 The Ultimate Holiday Album
When Instagram was invented, we're sure people just looked as it as a great place to post their holiday snaps and show off to all their mates. Whilst we love a selfie and a boomerang these days, we mustn't forget about the old classic holiday snap, because Little Mix sure haven't.
Wherever they are in the world, the ladies never fail to give us a glimpse into their beautiful lives and we are absolutely not complaining one bit.
It's another really tough category to call, but Leigh-Anne's incredible snaps just have the edge. Whether she's on the beach or going out with her man, Leigh-Anne never fails to be Insta-ready and we thank you for it Leigh.
Winner: Leigh-Anne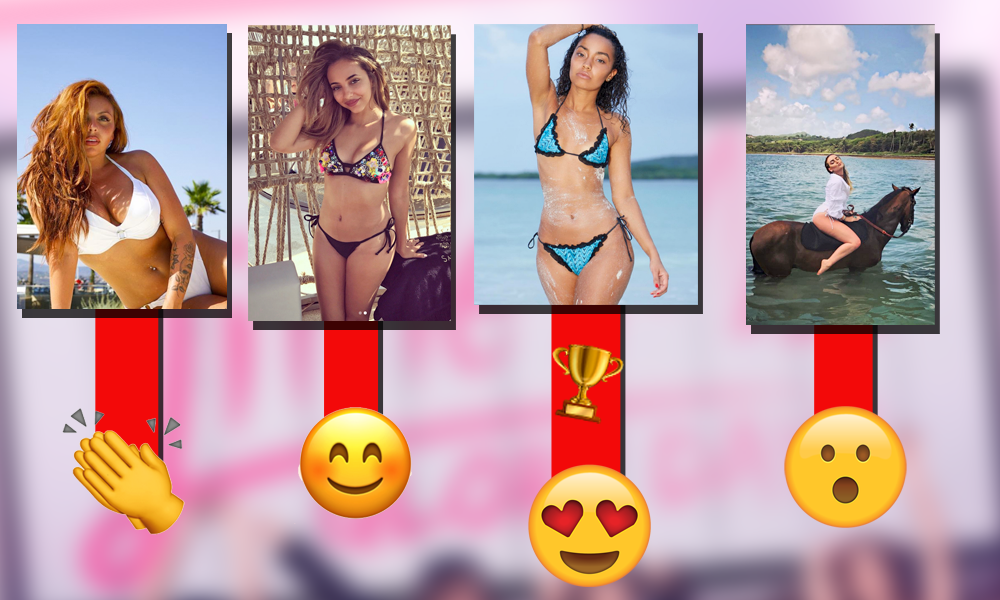 It's a Family Affair
We get used to seeing our fave Little Mix ladies face's on our screens quite a bit, so when they give us an insight into their family lives it really is a moment to treasure.
From Jade's trip to Disney with her family to Leigh-Anne's cute AF pics with her young nephew, there have been some special times over the years.
Our champion this time around is Perrie and we've simply got one thing to say - Perrie's dad. This man single-handedly turned our Instagram feed into the hottest thinga round when he joined Perrie for her birthday celebrations last year, so we couldn't possibly give the trophy to anyone other than Pez tbh.
Winner: Perrie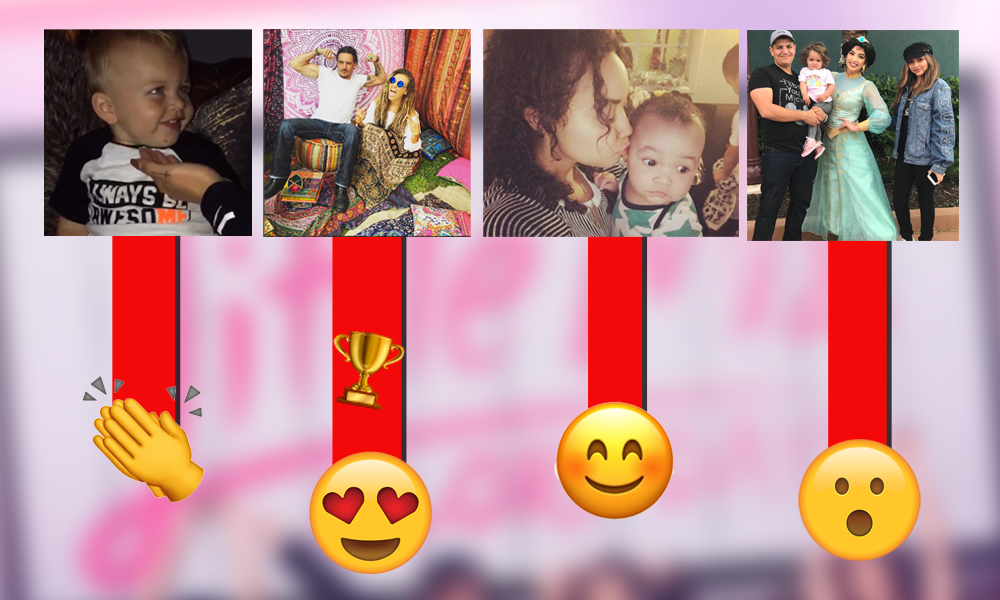 WTF Moments
Beautifully constructed and perfectly-posed-for pics are lovely and all, but sometimes it's those off the wall moments that really get that much-loved Little Mix personality across on Instagram.
Each one of the ladies has a unique and vibrant personality and it's one of the reasos we love them so much. Another tough category to call and the examples below showcase exacxtly what we're talkig about (wtf Perrie!? LOL).
However, Jade consistently makes us LOL on the Gram and that consistency is what helps her knick this one!
Winner: Jade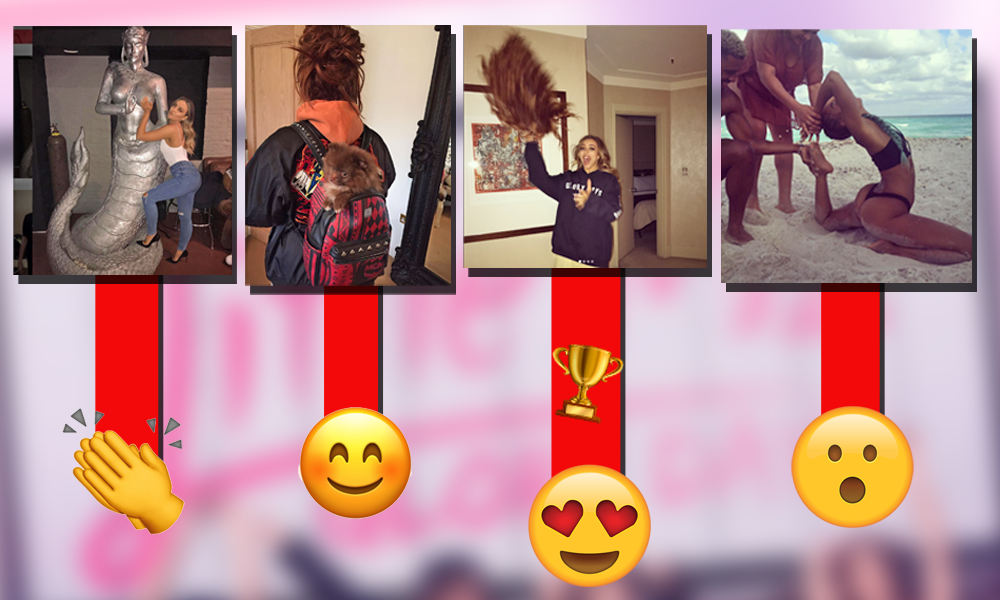 Sass Levels On 100
If you're not posting the sassiest possible poses on your Instagram then what the heck are you even doing? Seriously. People need to know that you're a total boss and your pose game needs to be all the way up.
We all know that Little Mix aren't afraid to share the sass with their followers and it's actually super hard to pick a winner from the four of them. However, Leigh-Anne is the master of the hair flick and with that being one of the ultimate sass moves you can possibly pull off, she takes the crown.
Winner: Leigh-Anne
So there you have it. According to our super scientific research we've deducted that Leigh-Anne Pinnock is the best Instagram user out of all the Little Mix ladies.
But do you agree with our results or can you make a case for why one of the other three queens should be considered the Star Of The Gram? Share your views with on Twitter and Facebook!
> Download Our Fancy New App For All The Latest Little Mix News!
Whilst you're here, remind yourself of this brilliant Behind The Scenes vid of Little Mix recording the video for 'Touch'...