How To Watch Jesy Nelson's Mental Health Documentary 'Odd One Out'
21 January 2021, 12:18
Jesy Nelson's BBC documentary 'Odd One Out' is about mental health, body image and online bullying - with some shocking details about the misery the singer endured from trolls about her looks. Here's how to watch it...
Jesy Nelson's documentary, Odd One Out, was praised for 'changing lives' when it was released in 2019 and it went on to win a string of awards, including an NTA.
The film explored the effect years of trolling has had on the former Little Mix star's mental health and body image, and Jesy shockingly revealed she attempted to take her life in 2013 when she felt like she could no longer cope. Here's how to watch it...
Jesy Nelson's Heartbreaking Post About Overcoming Self-Hatred After Trolls Destroyed Her Confidence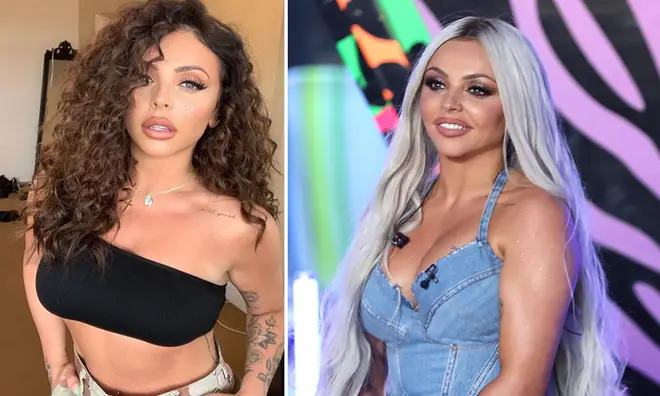 Where can I watch Jesy Nelson's documentary Odd One Out?
Jesy's documentary is available to watch on BBC iPlayer.
What is Jesy Nelson's documentary Odd One Out about?
The BBC site explains: "Jesy Nelson: My Story will look at how growing up in a social media-fuelled age of selfies, body shaming and trolling is having a profound impact on the mental health of young people.
"Having lived in the spotlight and under the intense scrutiny of the media for the past seven years, Jesy will bring this unique insight and passion to the documentary, as she shares her very personal experiences and talks to young people who have been affected."
Jesy said the documentary would be challenging, but is passionate about highlighting "a hugely important issue affecting young people today".
What has Jesy Nelson said about her documentary Odd One Out?
Opening up about why she decided to make the film, she said in an Instagram post: "6 months ago this girl was someone I just wanted to forget. I wanted to erase her from my mind and everyone else's memory. I didn't see her as Jesy I saw her as 'the fat one from Little Mix'.
"Up until now I hated her not because she'd ever done anything bad but because I was made to hate her by endless amounts of trolling. Since filming my documentary for @bbcone and @bbcthree I've learned so much more than I ever expected to. Thanks to all the inspirational people I've met on this emotional journey, I now love the girl in this photo."
Jesy added that she made the documentary 'for 2011 Jesy,' before urging her fans to speak out about how they're feeling if they can relate to her social media post.
The pop star said she no longer sees herself as 'Jesy the fat one' when she looks in the mirror - she sees 'Jesy the happy one.'
> Download Our App For All The Latest Little Mix News