Little Mix's Jade Thirlwall Defends 'Offensive' Picture As Instagram Apologise For Removing It
2 July 2018, 14:24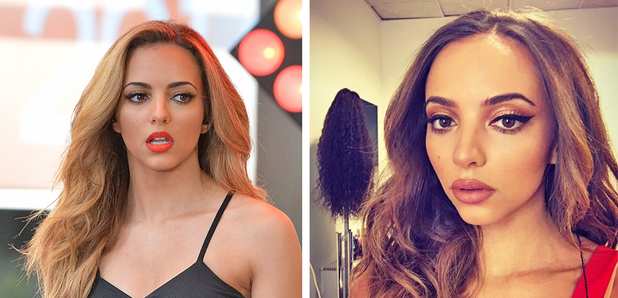 Jade shared her disappointment that Instagram had felt the need to remove the picture, proving her support of the LGBTQ community once more.
As a big supporter of the LGBTQ community, Little Mix's Jade Thirlwall has spoken out many times when she feels people are being marginalised or discriminated against and she's been forced to speak out once more.
London-based photographer Stella Asia Consonni had posted an image to Instagram which showed two men kissing and was the cover image for a piece Stella had worked on for i-D magazine, however the social media platform quickly removed it.
> Leigh-Anne Pinnock Boycotts Love Island Over 'Lack Of Diversity'
The post was reportedly removed for violating community guidelines and Jade was quick to criticise the decision, taking to her own Instagram account, saying, "How is this image 'offensive and against guidelines'. Would this be the same for a heterosexual couple kissing?"
| "Como essa imagem é 'ofensiva e contra conduta' isso seria o mesmo para um casal heterossexual se beijando? " Jade via Ig Story pic.twitter.com/utpBf6xEin

— Little Mix Brasil Mídias (@lmbrmidia) June 30, 2018
Following Jade's and a number of other high profile complaints, Instagram apologised and claimed, "This post was removed in error and we are sorry. It has since been reinstated".
According to reports, Stella has received a barrage of abuse since she first posted the picture and claims that Instagram haven't actually spoken to her personally about why they removed or reinstated her post.
The picture featured couple Luca Lucifer and Jordan Bowen and after the picture was removed, ordan reposted it on his Instagram account, captioning it, '*VIOLATES COMMUNITY GUIDELINES* My relationship of seven years with @iamlucalucifer reduced to a Community Guideline.'

'Earlier this was removed from @stellaasiaconsonni and flagged as inappropriate. @instagram spoon feeds us with rainbows and hashtags to appear in solidarity but it seems real people in love have no place here. this is discriminatory and archaic and violates our right as a couple. Please help us share and put this right. Oh and #happypride everyone. xxx jb'
> Download Our Free App For All The Latest Little Mix news!