Keane: "We Suggested Lily Allen For The Cover Of 'Somewhere Only We Know'" – Audio
16 November 2013, 06:00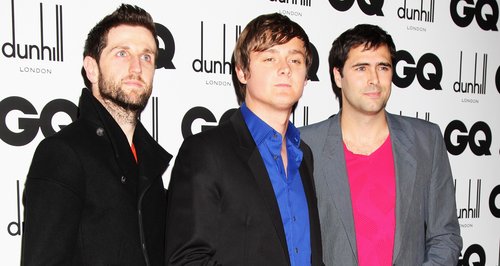 The 'Smile' singer is aiming to claim this week's Vodafone Big Top 40 number one with the track.
Keane have revealed that it was there suggestion that Lily Allen should record a cover of their hit song 'Somewhere Only We Know'.
The British female star is aiming to claim the number one spot on the Vodafone Big Top 40 this week and the band were full of praise for her version of their song.
"We actually suggested Lily because she's a big fan of Keane, so we suggested she'd be a good person and it's worked out very nicely," singer Tom Chaplin told Capital.
The song was recorded to accompany this year's John Lewis Christmas advert.
Listen to Keane speaking o Capital's showbiz reporter Kevin Hughes about their thoughts on Lily Allen's cover below:
Keane Talk To Capital About Lily Allen's Cover
Meanwhile, Lily returned with her own new material this week after she unveiled the single 'Hard Out Here'.
The NSFW video has also been a huge talking point and Lily said that was her exact intentions.