Lily Allen Hints Album After 'Sheezus' Could Be Her Last
6 May 2014, 11:43 | Updated: 6 May 2014, 11:45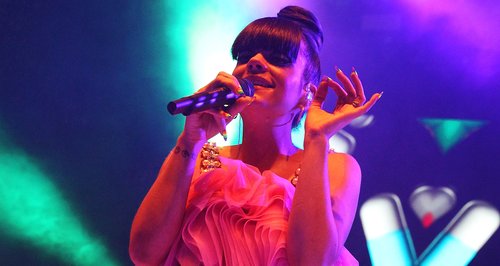 The singer admits her next record could be "one last hurrah".
Lily Allen has revealed that her next album could be her last.
The singer, who releases her third LP 'Sheezus' this week, explained that she is already halfway through her fourth record but would like to continue only as a songwriter in the future.
"I'm already halfway through a fourth album. Whether I can stretch to a fifth, I don't know," she told Q Magazine.
"When my kids start school I want to really be there. This was a little pocket of time I had to do this. One last hurrah and then I want to write musicals and songs for other people."
Allen also opened up about the controversy surrounding her recent hit 'Hard Out Here', insisting: "I've never apologised for it… because I don't think I did anything wrong. People on Twitter always say it's not the intent, it's the impact. Well, that's bulls**t."
You may also like...