Lily Allen And Azealia Banks Exchange War Of Words On Twitter
12 July 2013, 09:43
The artists come to blows with "ugly" and "one hit wonder" comments.
Lily Allen and Azealia Banks were involved in a heated Twitter argument last night.
The fighting all started earlier this month when the rapper insulted not only Lily – but her husband Sam Cooper.
"weak... she can't talk though. Not when I met her coked up at yoyo... And NOT with that ugly husband she has," she wrote back on 7th July.
Yesterday, Lily simply directed a comment at her saying: " better not be, meh," before Banks confirmed the attack and added: "@lilyrosecooper your husband looks like a thumb."
This prompted the British star to lash out: "Not even gonna @ her but if she wants to talk about weak, I'm sure her record sales to date should suffice. One hit wonder..."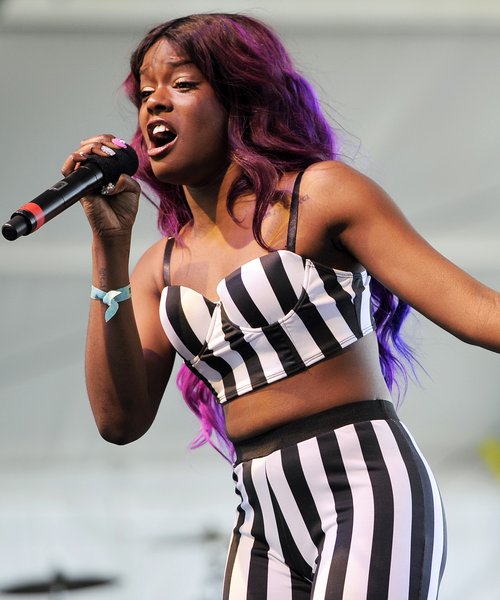 "And my husband? Don't go there b**** Or your totally unnecessary security detail may actually have something to worry about."
Things got nasty when Banks insulted Lily's children and it's not the first time she's come to blows with an artist on Twitter.
Earlier this year, she also exchanged words with Rita Ora following a meeting at the Future Music Festival 2013.