Liam Payne 'Sings About Cheryl Heartbreak' In New Song 'Polaroid'
5 October 2018, 11:21 | Updated: 5 October 2018, 11:23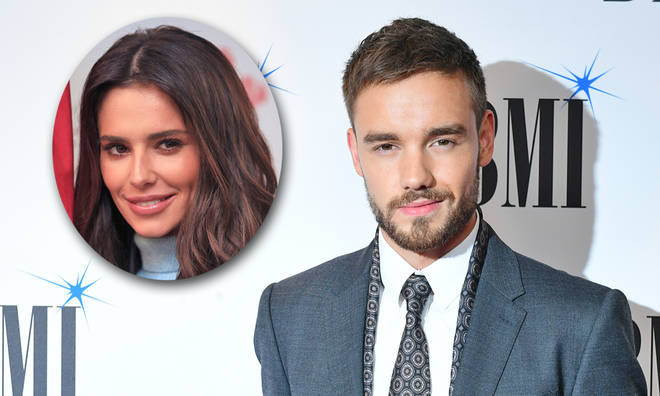 Liam Payne teamed up with Jonas Blue on new song 'Polaroid' and the lyrics have convinced people he's singing about his break up from Cheryl.
Liam Payne and Cheryl split earlier this year following a two year relationship that saw the pair welcome their son Bear to the world and now people are convinced Liam's new song 'Polaroid' references the couples break up in the lyrics.
> A One Direction Reunion Is Definitely Going To Happen According To Liam Payne
In his lyrics, Liam sings, "We loved and got lost in the moment / All of a sudden / She's gone in the flash of her light / I never was looking, hmm / I'll be looking for the rest of my life", seemingly about his own recent experiences with love.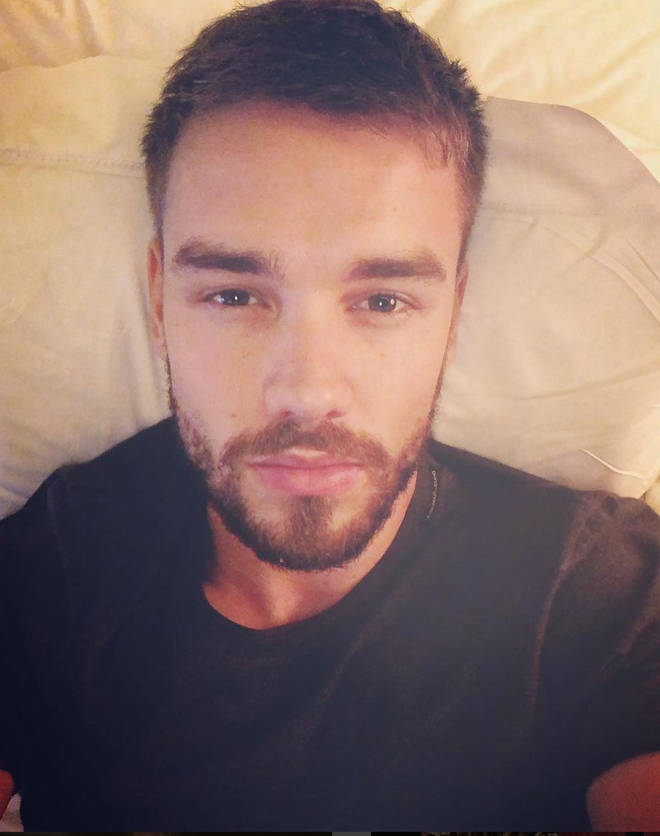 In Liam's previous song 'Depend On It', the One Direction lad appeared to open up about his relationship with Cheryl again, singing:
"We used to be lovin', touchin', kissin', f-
Like our lives depend on it
How we did get to lyin', cryin', always fightin'
Like our lives depend on it
Why you lookin' at me with angry eyes
How we ever gon' make it out alive"
Liam's fans revealed they're big fans of his Jonas Blue collab 'Polaroid' and took to Twitter to share their thoughts on the 'Familiar' star's newest lyrics...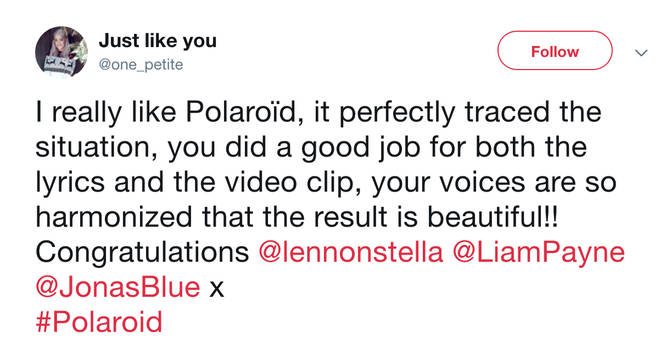 Jonas Blue, Liam Payne and Lennon Stella 'Polaroid' Lyrics
[Intro: Liam Payne]
Let me tell you how it happened
I wasn't looking for someone that night
No, I was never a believer
But you could fall in love at the first sight
[Pre-Chorus: Liam Payne]
But all of a sudden
We loved and got lost in the moment
All of a sudden
She's gone in the flash of her light
I never was looking, hmm
I'll be looking for the rest of my life
[Chorus: Liam Payne & Lennon Stella]
We took a polaroid
You signed your name up on it
I put it in my wallet
Hopin' I'd see your face again
We took a polaroid
Captured the look in your eyes
It's only a matter of time
Before it starts fadin'
[Verse 2: Lennon Stella]
Was it my imagination?
I could've swore I saw someone like you
A thousand people at the station
And it's like you slipped out of view
[Pre-Chorus: Liam Payne]
Then all of a sudden
I loved and got lost in the moment
All of a sudden
She's gone in the blink of an eye
I never was looking, hmm
I've been looking for the rest of my life
[Chorus: Liam Payne & Lennon Stella]
We took a polaroid
You signed your name up on it
I put it in my wallet
Hopin' I'd see your face again
We took a polaroid
Captured the look in your eyes
It's only a matter of time
Before it starts fadin'
[Bridge: Liam Payne & Lennon Stella]
We were dancing without moving
All my friends are leaving me behind
I didn't wanna catch a feeling
But there was something in that flashin' light
[Pre-Chorus: Liam Payne & Lennon Stella]
Then all of a sudden
I loved and got lost in the moment
All of a sudden
She's gone in the blink of an eye
I never was looking, hmm
I've been looking for the rest of my life
[Chorus: Liam Payne & Lennon Stella]
We took a polaroid
You signed your name up on it
I put it in my wallet
Hopin' I'd see your face again
We took a polaroid
Captured the look in your eyes
It's only a matter of time
Before it stops fadin'
[Outro: Liam Payne & Lennon Stella]
We took a polaroid
You signed your name up on it
I put it in my wallet
Hopin' I'd see your face again