Liam Payne Was Not 'Arrested' Despite Fake Twitter Claims
8 August 2018, 16:34 | Updated: 8 August 2018, 16:37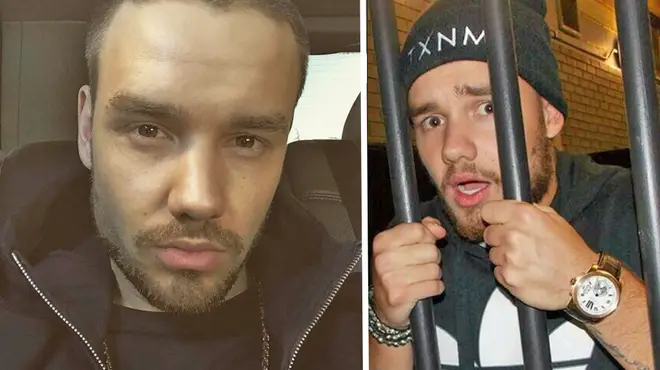 Reports that Liam Payne was arrested at Sydney Airport emerged on Twitter this week and they've got fans asking a lot of questions!
Liam Payne was arrested at Sydney Airport in Australia, if you believe everything you read on Twitter.
One Twitter user claimed the 'Familiar' star was taken into custody by Police on Sunday, however other fans have rightly poured cold water on the claims, branding the tweet is fake.
> One Direction's 'Secret Song Code' Uncovered By Fan
Taking to Twitter, @_amelija wrote, 'Just saw liam Payne get arrested at Sydney airport', adding the flushed face emoji and her post had Liam fans questioning what exactly had happened.
Comments like 'oh no that's not good' and 'excuse me' flooded the replies, before other Twitter users hit back and revealed the whole situation was a joke.
Just saw liam Payne get arrested at Sydney airport😳

— meels ☆ (@_amelija) August 5, 2018
Some fans were left confused by the claims of Liam being arrested, but the outrageous allegation was dismissed by everyone else as fake news.
The fact that Liam hasn't posted on Instagram since July and hadn't been present on Twitter until 7th August helped the 'Liam Payne arrested' conspiracy theories to flourish, but it seems they've been put to bed now.
so did liam payne get arrested at sydney airport or not cos i'm read to pay bail for him anytime

— 𝙈𝙤𝙧𝙜𝙖𝙣 卌 (@FireproofMorgan) August 6, 2018
All these tweets about Liam Payne being arrested at Sydney airport and being in jail and at the 5sos show in nz have me laughing my ass off omg 😩

— bailey (@pinupboystyles) August 8, 2018
At the same time it was being claimed Liam Payne had been arrested in Australia, there were also claims that he'd been spotted in the crowd at 5 Seconds Of Summer's Auckland show, but they were also revealed to be fake.
update : liam payne has been spotted at the auckland 5sos show!

— kendall TODAY (@floraIkissy) August 7, 2018
i was at the 5sos concert last night and there was no sign of liam

— saw Haz & Niel on tour || 5SOS (@1d_babygirlss) August 7, 2018
Why there's so much fake news about Liam Payne flooding the internet right now no one knows, but it kinda needs to stop ASAP.
> Download Our Free App For All The Latest Liam Payne News!