WATCH: Lawson Joined Robbie Williams On Stage For An Incredible Cover Of 'Back For Good'
12 October 2015, 13:43 | Updated: 12 October 2015, 14:06
ROBBIE WILLIAMS PERTH 9.10.15 BACK FOR GOOD WITH LAWSON FRONT ROW
02:20
It's a good time to be a Lawson fan - not only have the guys announced a new tour, they've joined pop legend Robbie Williams on stage to sing a Take That classic too.
Yes, you are reading this right - Lawson joined Robbie Williams live on stage in Australia and their joint performance is even better than that sentence could convey!
Andy, Joel, Adam and Ryan joined the pop legend for a performance of the Take That classic 'Back For Good' to the delights of the crowd in Melbourne over the weekend - and we're kind of loving this new unlikely pop grouping!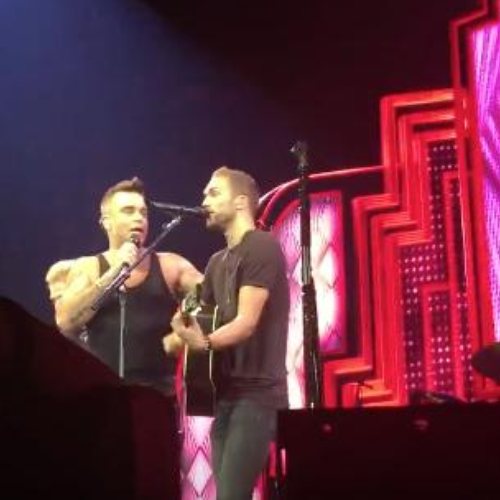 During the performance, Robbie tried to get the lads to sing main vocals instead of him - and while frontman Andy Brown obviously took it in his stride, a certain other member turned down the challenge (we're looking at you, Ryan Fletcher!).
You may also like...