#LawsonOnTheRoad - Lawson Announce 7 Gigs Around The UK To Celebrate 'Roads' Release
27 May 2015, 15:36
Lawson will be taking their new music around the country and performing at seven destinations to celebrate the release of their seventh single.
Lawson's incredible comeback track, 'Roads', has been stuck in our heads for weeks and the boys are going to be giving fans the chance to hear it live as they embark on #LawsonOnTheRoad.
The Andy, Joel, Ryan and Adam will be performing 'Roads' in seven locations around the country to celebrate the release of their seventh single and fans get the chance to choose which cities they visit.
The boys have posed a series of challenges for fans and the winners of each will get to choose the city for the band to perform in. So far the challenges have included designing artwork for #LawsonOnTheRoad, singing a cover of the song and getting as many people in one video clapping along as possible.
We've also extended #LawsonOnTheRoad, and we're planning a big free gig for all our fans on the day of release...more on that soon!

— Lawson (@LawsonOfficial) May 14, 2015
The last #LawsonOnTheRoad destination will see the boys performing a free gig for the fans too – talk about unmissable!
It's safe to say 'Roads' got a HUGE reaction from fans after it's first play on Capital and the band are excited to have their new music on the radio once again. Andy Brown said, "It felt amazing hearing our brand new single 'Roads' this morning on the radio, it's a fantastic feeling."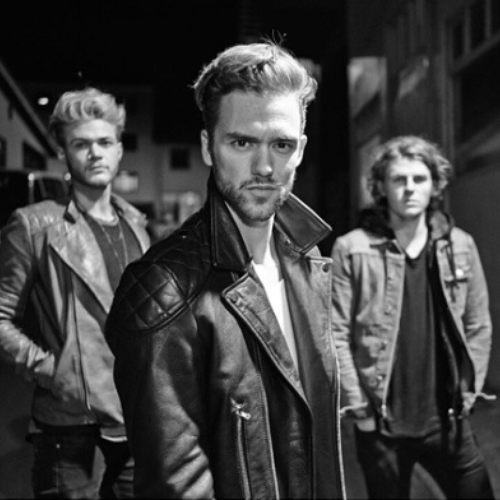 "We've been working on it for a long, long time and we went out to Nashville and recorded it and we've probably been living with it for the last year or so, so it's really nice hearing it for the first time."
"We're absolutely fired up and ready to go, it's been a long time recording and writing this new album so we just can't wait to get it out there and hopefully everyone's going to love the new material as much as we do."
The fans were just as excited to hear 'Roads', blowing up Twitter with their responses to the track:
@LawsonOfficial was amazing guys! Well done! #LawsonROADSOnCapital

— Lucy (@corbett_lucy) April 10, 2015
Such a tune!! #LawsonROADSOnCapital

— Rebecca Dixon (@Beccaonwheels) April 10, 2015
still feels so good to hear you lads on the radio #LawsonROADSOnCapital @LawsonJoel @LawsonAndy @LawsonAdam @LawsonRyan @LawsonOfficial

— sozy (@aspaleasjoel) April 10, 2015
ALWAYS worth getting up early and waiting for though. @LawsonOfficial do me proud boys! #LawsonROADSOnCapital

— anna (@idkpeat) April 10, 2015
Been a long wait for 'Roads' but definitely worth it @LawsonOfficial #LawsonROADSOnCapital @LawsonAndy @LawsonRyan @LawsonAdam @LawsonJoel

— MaiaGlackin (@maiag98) April 10, 2015
The boys are back. #LawsonROADSOnCapital

— Room94 (@RumoursSinead) April 10, 2015
OKAY SO THAT WAS INCREDIBLE #LawsonROADSOnCapital @LawsonOfficial @LawsonAdam @LawsonAndy @LawsonJoel @LawsonRyan

— L/\URA △ (@LauraMcLarnon_) April 10, 2015
We're glad to have you back, boys!