Lawson Tease New Song And Video Shoot: "It's Gonna Feel Real Good In The Sun"
3 May 2013, 10:47
The 'Taking Over Me' singers take to Twitter to speak about their forthcoming release.
Lawson have been taking to Twitter to tease the shoot for to their music video for their new single.
The 'When She Was Mine' stars flew out to Los Angeles for the shoot and will film later today (3rd May).
Adam Pitts couldn't contain his excitement, and last night wrote: "Can't believe we shoot our 5th music video tomorrow!"
Andy Brown was also thrilled to be back across the pond, and added: "Incredible day in LA."
Guitarist Joel Peat gave fans further indication as to the sound of their new song.
"It. Is. Warm!!!! Can't wait for you to hear this song btw… it's gonna feel reaaaaaal good in the sun," he wrote.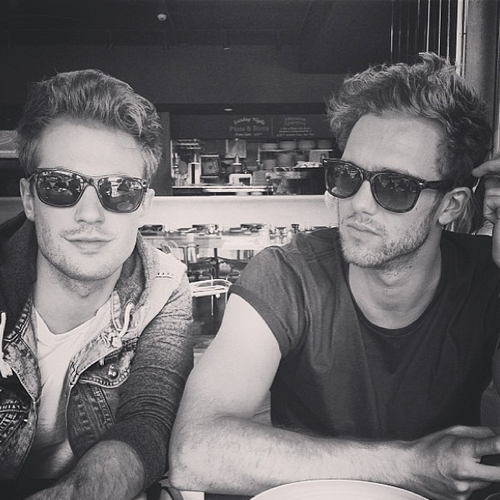 Meanwhile, Lawson are among the stars who will be performing at Capital FM's Summertime Ball 2013.
The four-piece will take to the stage at Wembley Stadium on 9th June alongside the likes of Robbie Williams, Taylor Swift and The Wanted.