Lawson Confirm New Song 'Juliet' For First Play On Capital FM Today
22 August 2013, 09:04
The 'Taking Over Me' four-piece have announced details about their follow-up to huge summer smash 'Brokenhearted'.
Lawson have announced their brand new single 'Juliet', which will receive its first play on Capital FM at 5.30pm today (22nd August).
The 'Standing In The Dark' four-piece are set to follow-on from their huge success with B.o.B featuring single 'Brokenhearted' with a brand new song from their upcoming 'Chapman Square' album repackage.
"We're really excited for everyone to hear 'Juliet'," Lawson singer Andy Brown said, while teasing the new song. "I had a lot of fun writing it with Carl Falk in Sweden earlier on in the year and it's great that it's going to be our 6th single.
"It's got an awesome energy to it and we can't wait to play it live on tour later on in the year," the 'Learn To Love Again' star added.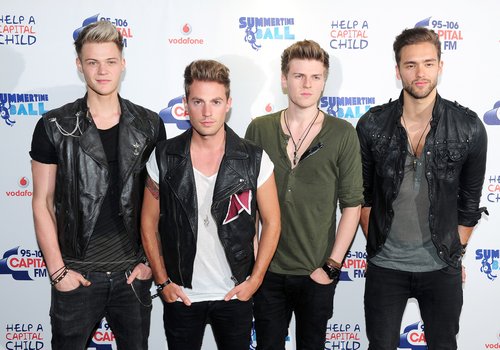 The band were recently added to the line-up of iTunes Festival 2013 and will play the month-long event on 23rd September.
Andy, Joel Peat, Ryan Fletcher and Adam Pitts are currently out in the US kicking off their 'Everywhere We Go' tour, which arrives in the UK this autumn.
Lawson's new song 'Juliet' will receive its first play on Capital today at 5.30 for a release on 13th October.