Lawson Fans Hail New Song 'Juliet' As "Amazing" And "Epic" After First Play On Capital
22 August 2013, 17:38 | Updated: 23 August 2013, 09:27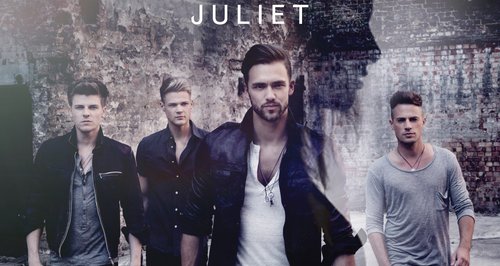 The 'Brokenhearted' group's fans have been praising their new song as "unique" and "fresh".
Lawson's brand new song 'Juliet' received its first play on Capital FM this evening (22nd August) and has been hailed as "epic" and "absolutely amazing" by the band's fans across Twitter.
The 'Standing In The Dark' four-piece announced their brand new single earlier today and it was played for the first time at 5.30pm, causing the band's fan base to hail the track online as a future hit.
"@CapitalOfficial I'm dancing in my chair! So amazing! #NewLawsonOnCapital," Twitter user @PerfectSunSeth tweeted during the first play, while @SaturdaysSpears wrote: "Such a tune! Can see this going down well!
"It's amazing! Different sound for the guys but utterly amazing as always," @wondieTR4fan posted, with @_NikkiCuthbert added: "I have goosebumps. It absolutely amazing xx.
"I think it's something really #FRESH & #UNIQUE!" @MrsUnionJ2012 added, with @pointlessly hailing it as "perfect".
Lawson's new song 'Juliet' follows their huge summer success with their last single 'Brokenhearted', which featured B.o.B, and proved a big hit on the Vodafone Big Top 40.
Check out a brand new press shot of Lawson below:
It has also been confirmed that British model Kelly Brook stars opposite the boys in their upcoming music video for 'Juliet', with several teaser shots making their way online today.
Listen to Lawson's new song 'Juliet' below:
Lawson will officially release their new single 'Juliet' on 13th October.