Lawson Unveil 'Chapman Square Chapter II' Album Sampler – Audio
10 October 2013, 16:39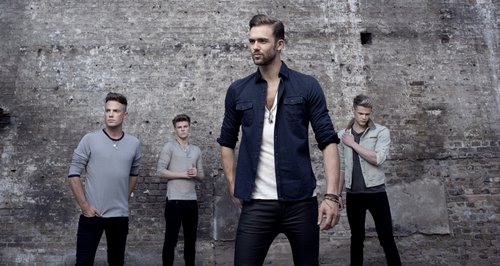 The 'Brokenhearted' stars give fans an insight into the new tracks on their forthcoming repackaged release.
Lawson have unveiled an album sampler for their new record 'Chapman Square Chapter II'.
The repackaged version of their debut will feature six new songs, all of which can be previewed in the footage below.
The new songs are 'Parachute', 'Back To Life', 'Ready For Love', 'Love Locked Out', new single 'Juliet' and previous release 'Brokenhearted.
Listen to the new Lawson songs from 'Chapman Square Chapter II' below:
The group are currently on the road with their 'Everywhere We Go' UK tour, performing their biggest shows to date.
During their gig in Liverpool recently, the band brought Dr. Lawson – the man who inspired their name and saved Andy Brown's life – on stage at the Echo Arena.
New single 'Juliet' is released on Sunday (13th October) and you can pre-order the track by clicking here.
'Chapman Square Chapter II' will be released on 21st October.