Lawson Hang Out With Mollie King Backstage At V Festival 2013
19 August 2013, 11:17
Andy Brown was reunited with his former girlfriend as the artists performed on a star-studded line-up.
Lawson singer Andy Brown was seen hanging out with his ex-girlfriend and The Saturdays star Mollie King.
The 'When She Was Mine' star's debut album 'Chapman Square' featured songs inspired by the pair's relationship – and they were all smiles as they relaxed at the Chelmsford site.
The group's frontman was also joined by Ryan Fletcher and Joel Peat for the backstage shot.
Meanwhile, Lawson have recently been teasing details of their next video shoot.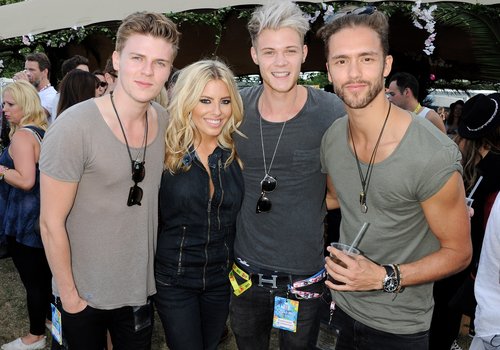 The Staurdays also debuted new music on Capital FM this morning (19th August) as they brought new single 'Disco Love' to the airwaves.
Fans immediately took to Twitter to offer their praise of the song – which is released on 6th October.