Lawson For Exclusive Live Session On Max's Capital FM Show This Sunday
17 October 2013, 13:39 | Updated: 17 October 2013, 13:48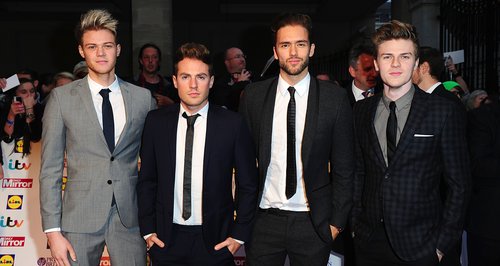 The 'Juliet' band will also be on hand to talk Max through the release of their brand new record.
Lawson will play an exclusive live session on Max's Capital FM show this coming Sunday to celebrate the launch of their brand new album.
The 'Brokenhearted' four-piece return with the repackaged 'Chapman Square: Chapter II' on Monday (21st Sunday), which features six extra tracks in addition to all the songs on their 2012 debut.
Lawson will be performing live on Capital this Sunday (20th October) to treat listeners to performances of some of their new songs, fresh from the release of their latest single 'Juliet'.
The boys launched 'Juliet' last Sunday and reached number four on the Vodafone Big Top 40 within 24 hours of release.
Lawson will also be on hand to tell Max all about the release of 'Chapman Square: Chapter II', as well as what's next for them once the 'Everywhere We Go' tour comes to a close.
Listen to Max's show on Capital FM this Sunday 20th October for Lawson's exclusive live session.
Lawson will then release 'Chapman Square: Chapter II' on 21st October.
Check out Andy Brown's video guide to the new album right here.