Lawson's Joel Peat Recalls Near Death Experience In Car Crash
14 October 2013, 11:11
The 'Taking Over Me' star speaks about the incident when he was travelling to a University.
Lawson star Joel Peat has been speaking about a near death experience involving a car crash when he was younger.
The 'When She Was Mine' singer chats to Metro about the incident, which occurred when he was visiting universities in a Ford Mondeo.
"There was a blow out and the car rolled," he said. "We were in the fast lane and it swerved backward and we rolled over two lanes of traffic."
He continued: "It was on a motorway and literally rolled over two lanes of traffic. I was s******g myself. I can remember you could see the oncoming traffic slamming their brakes on. We were f*****g lucky. It was all coming towards us."
Joel admitted that his main concern at the time of the crash was to locate his iPod.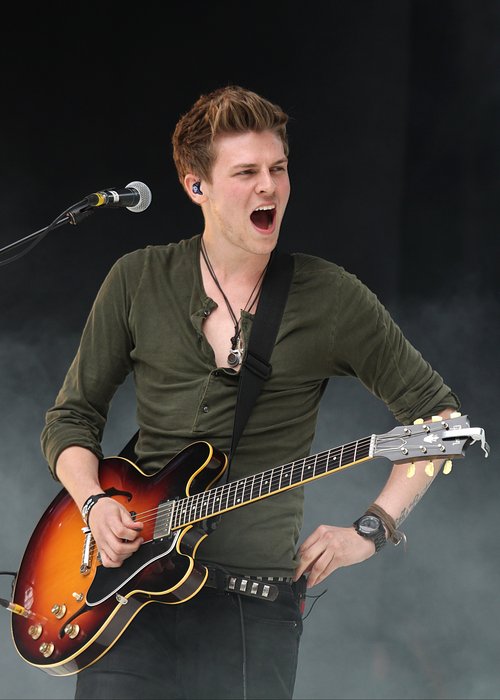 "I woke up sat on the window, so obviously in a daze I'd unbuckled myself and climbed out the car. I went looking for my iPod as it had shot out and smashed the back window. I found it and it was working fine – Apple and Ford work well," he joked.
Meanwhile, Joel and the rest of Lawson have this week been announced as one of the support acts on Jessie J's upcoming 'Alive' UK arena tour.
Their new single 'Juliet' was also the highest new entry on the Vodafone Big Top 40 chart and is available to download now.