Lawson Make Triumphant Jingle Bell Ball Return To A Huge O2 Arena Reaction - Setlist
8 December 2013, 21:01 | Updated: 9 December 2013, 17:01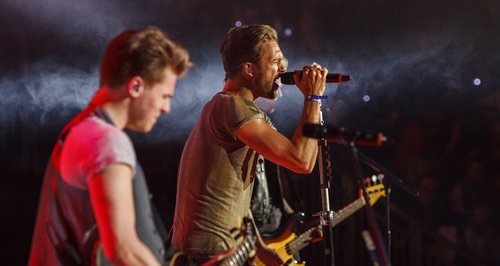 The 'Brokenhearted' four-piece made a triumphant return to the Jingle Bell Ball with a huge performance.
The UK band began their Jingle Bell Ball set with a performance of their recent single 'Brokenhearted', a big chart hit on the Vodafone Big Top 40 over the summer.
Lawson frontman Andy Brown then got the crowd amped up ready for the band's 2013 single 'Learn To Love Again', leading them through a clap-along ready for the song's anthemic chorus.
The 'Taking Over Me' band then began an acoustic version of one of their fan-favourite singles, 'Standing In The Dark', with Andy asking the crowd to singalong with him, before launching into the full song.
For their final performance at the Jingle Bell Ball Lawson then sang their latest single 'Juliet', with the crowd singing along for the the latest release from 'Chapman Square: Chapter II'.
Lawson played night two of the Capital FM Jingle Bell Ball 2013 on a line-up also featuring Dizzee Rascal, Jason Derulo, Little Mix and Lady Gaga.
Check out Lawson's full Jingle bell Ball 2013 setlist below: