Lawson At Jingle Bell Ball: "New Album Work Starts In February" - Video
8 December 2013, 17:07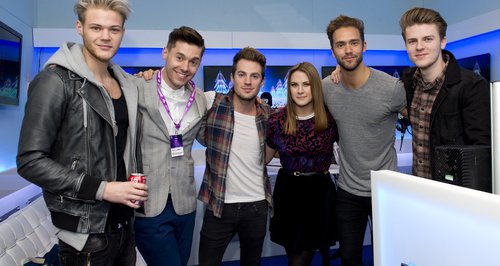 The 'When She Was Mine' stars chat to Capital backstage at this year's event.
Lawson have revealed they are planning on taking a short break over Christmas but want to start on their new album in February.
The group have enjoyed huge success off the back of debut album 'Chapman Square' and are itching to get back to work on new music.
As well as promoting their debut record – they've also been out touring relentlessly.
Andy Brown said five months of hitting the road, including support slots with the likes of Jessie J has set them up for tonight.
Talking about the group's comfort on stage, he said: "This is where we belong now. This is our home."
The band take to the stage tonight for night two of Capital's Jingle Bell Ball on a line-up which includes the likes of Jason Derulo and Lady Gaga.