Lawson Announce New 'Everywhere We Go' UK Tour For Autumn 2013 - Video
2 September 2013, 09:20 | Updated: 18 February 2014, 10:42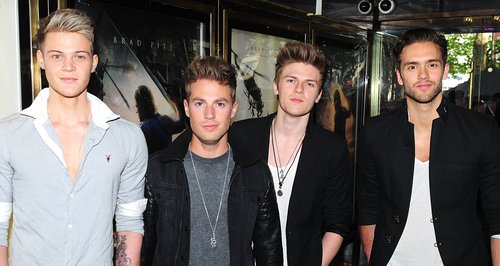 The 'Standing In The Dark' band will play up and down the country later this year on their fifth headline tour.
Lawson have announced their brand new 'Everywhere We Go' tour set to kick off this Autumn, where they will perform to some of their biggest audiences yet.
The 'Taking Over Me' four-piece, who recently unveiled brand new single 'Brokenhearted', will perform 14 shows across the country starting with a show in Doncaster on 30th September.
Lawson will then perform up and down the UK at cities including Liverpool, Birmingham, Manchester and a show at London's Roundhouse venue.
"When the band first started, we always wanted to your all over the world," singer Andy Brown said in a statement to announce the tour. "Now we've been to America, Asia, Australia and Europe and it's just getting bigger and better.
"But there's no better feeling than playing a tour at home in the UK," the 'When She Was Mine' singer added.
The 'Everywhere We Go' tour will also see Andy, Joel, Adam and Ryan perform their postponed gig at Ulster Hall in Belfast, now scheduled for 20th October, where tickets for the original show earlier this year are still valid.
Check out a picture of Lawson at the premiere of The Hangover: Part III in London last month below (Credit: PA):
The band were added to the line-up of Hard Rock Calling 2013 at the end of May, performing on 30th June, while they are set to return to the Capital FM Summertime Ball 2013 at Wembley Stadium this weekend (9th June).
Lawson release new single 'Brokenhearted' featuring B.o.B on 7th July, and the song can be pre-ordered on iTunes right now.
Watch Lawson announcing their brand new 'Everywhere We Go' tour below:
To book your tickets simply call the Capital FM ticket line on 0330 33 33 123 or click the buy tickets button:

Check out the full dates for Lawson's 'Everywhere We Go' tour below:
Doncaster (Dome) - 30th September
Bristol (Colston Hall) - 1st October
Leicester (De Montfort Hall) - 2nd October
Brighton (Centre) - 4th October
Liverpool (Echo Two) - 5th October
Newcastle (City Hall) - 8th October
Glasgow (Academy) - 9th October
Bournemouth (BIC Solent Hall) - 11th October
London (Roundhouse) - 12th October
Plymouth (Pavilions) - 14th October
Birmingham (Academy) - 15th October
Manchester (Apollo) - 16th October
Dublin (Olympia) - 18th October
Belfast (Ulster Hall) - 20th October