Lawson Overcome With Emotion As They Introduce Dr. Lawson On Stage In Liverpool
6 October 2013, 13:24 | Updated: 7 October 2013, 13:36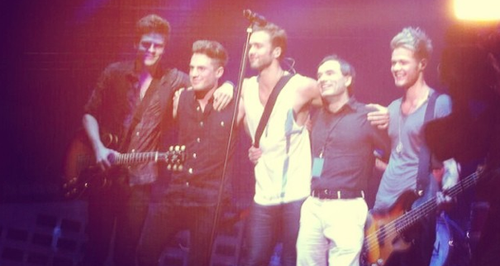 The 'Juliet' stars headlined their biggest show to date last night on their 'Everywhere We Go' tour.
Lawson brought the man who saved Andy Brown's life and inspired their name on stage in Liverpool last night.
Dr. Lawson was introduced to the band's legion of fans at the Echo Arena just before they performed 'Standing In The Dark' on their biggest headline show to date.
There wasn't a dry eye inside the Echo Arena during the touching moment with bassist Ryan Fletcher also breaking down in tears.
The group and Andy's mum Bernice headed to the Walton Neurological Centre earlier in the day to meet Dr. Lawson.
The group's frontman introduced his bandmates for the first time to the man who operated on him for 15 hours to remove a brain tumour six years ago.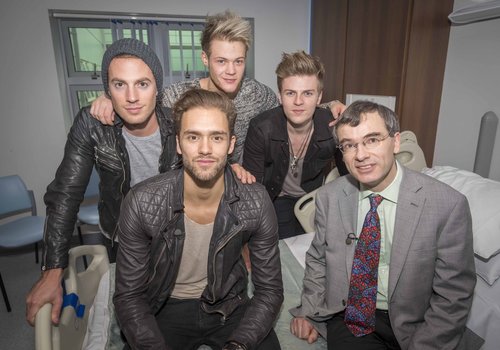 As a tribute, the band named their group after Dr. Lawson.
What a moment and an honour to bring on stage the man that inspired our name and saved Andys life, Dr… http://t.co/tmWyPVW95N

— Adam Pitts (@LawsonAdam) October 6, 2013
The group will now head to Newcastle tomorrow (8th October) as they continue on their 'Everywhere We Go' tour.
Lawson's new single 'Juliet' will be released on 13th October and you can pre-order the track right here.