Lawson: 9 Moments That Made Us Want To Move To 'Chapman Square' In 2013
21 December 2013, 23:09 | Updated: 27 March 2017, 16:31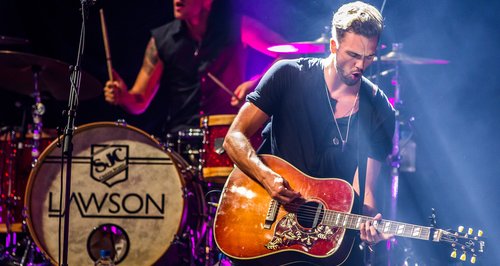 Pop favourites Lawson continued to dominate the world of hit music in 2013 with more chart hits, sell out tours and even a naked photoshoot!
We've always been big fans of the Lawson boys, but what exactly was it that Andy, Joel, Ryan and Adam did in 2013 that made us want to up sticks and shack up with the band in the world of 'Chapman Square'.
1. Well first up the boys kicked off 2013 going (two words) MA-JOR with a tour in America and Canada, even managing to sell out New York's Bowery Ballroom! The boys even treated Capital to an exclusive tour diary!
2. There was that moment that the boys went all bad ass on us and recruited the help of US rapper B.o.B on (what we like to describe as a BIG tune!) 'Brokenhearted'. Fans were treated to an awesome live performance of this track at the Capital Summertime Ball 2013 at Wembley Stadium in June.
3. Who could forget THIS moment when Lawson got naked for a charity shoot back in July. Definitely something we'd LOVE to see more of in 2014. And... look at the size of Andy's guitar!!!
4. The moment that Andy, Joel, Ryan and Adam unveiled a brand new track 'Juliet'. The song instantly became one of their biggest chart successes to date, and was accompanied by a music video that featured Kelly Brook!
[[ This video has been removed ]]
Lawson - Juliet on MUZU.TV.
5. The single got its first EVER live performance when the boys bagged themselves a spot at the iTunes Festival 2013. This was the event where Andy sent the crowd crazy by giving an audience member tickets to the bands' 'Everywhere We Go' UK tour...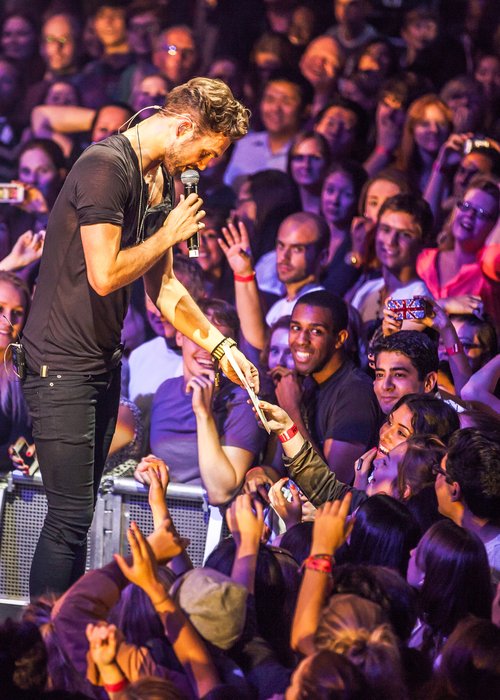 6. ...which so happened to be their biggest tour to date! This was Lawson's 2nd UK tour of 2013 following February's 'Chapman Square' outing. The shows featured fresh cuts from new album 'Chapman Square / Chapter II'. Here's some exclusive backstage footage from their show in Rhyl.
And that *grab the tissues* moment in Liverpool when the 'Taking Over Me' singers took time out to meet up with Dr Lawson (yes that's where the band's name comes from), who operated on Andy for 15 hours to remove a brain tumour six years ago.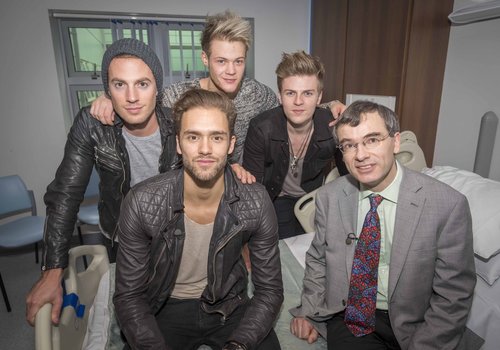 7. The way Lawson are always thinking about new music REALLY inspired us in 2013...
8. The 'Standing In The Dark' singers went #BIGTIME with appearances at some of the summer's biggest festivals including T in the Park, V Festival, 'Hard Rock Calling' and the 'Isle Of Wight Festival'.
9. And finally... ANOTHER incredible set at the Capital Jingle Bell Ball 2013.
So there you have it! What a champion year for the boys. Anything to add Andy?