Lady Gaga Posts Lyrics To New Song 'Applause' And Reveals Music Video Details
1 August 2013, 09:47
The 'You & I' star continues to tease fans with her new music this week.
Lady Gaga has posted lyrics from her brand new single 'Applause' and told fans when they can see the music video to the track.
Taking to her Twitter account last night (31st July), she revealed that the promo will drop on the day of release this month.
She said: "The single 'Applause' and it's MUSIC VIDEO will BOTH debut on same day. ARTPOP. 8/19 –GAGA"
Teasing the lyrics, she wrote: "give me that thing that I love put your hands up make 'em touch A-P-P-L-A-U-S-E."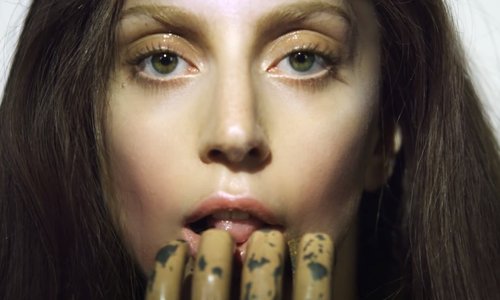 The US star has also announced that she will be releasing the app for the album completely free.
She told fans that it will be like an "interactive jewel case".
Lady Gaga releases new single 'Applause' on 19th August, with her new album 'ARTPOP' following in November.