She's Back! Lady Gaga Teases Her New Album #LG5 – Hurry Up Mother Monster!
4 August 2015, 11:56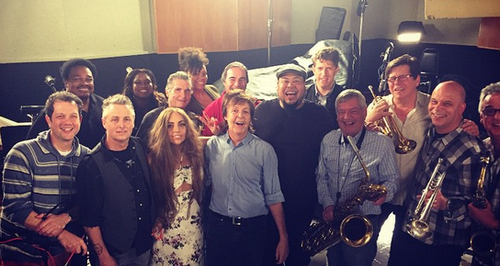 She took time out after 'ARTPOP' to work with jazz legend Tony Bennett, but Mother Monster is back working on her fifth album.
There are a few albums it feels like we have been waiting half our lives for (Rihanna's 'R8' and Adele's '25', we're looking at you…), and Lady Gaga has just teased her new album 'LG5' - come on Mother Monster, put us out of our misery!
Gaga posted a photo of herself on Instagram with the caption 'LG5 Time', cryptically showing her travelling in a car with some sunglasses on. Not giving anything away there, then!
While details about the album are so far thin on the ground, there have been some whispers about potential collaborations after Gaga hit the studio with Beatles legend Paul McCartney earlier this year.
While Mother Monster has yet to reveal exactly what the pair had been working on, it's not TOO crazy to believe she might have been getting Macca in on the new action for her follow-up to 'ARTPOP'.
"Had a beautiful session with Sir Paul McCartney and friends," Lady Gaga posted alongside one of her studio snaps. "Working on one of his many secret projects! Killer musicians, vibe, and lots of laughs.
"Always a good time with my buddy, I'll never forget when he called me last year to work and I hung up the phone cuz I thought it was a prank!" she added.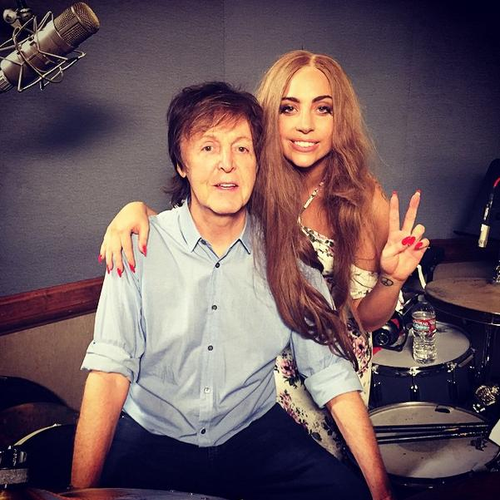 Paul McCartney seems to be everywhere right now, after teaming up with Kanye West on 'Only One' in January, and then popping up on Rihanna's 'FourFiveSeconds'.
Who knows WHAT Paul's got Lady Gaga working on, but fingers crossed they get time to do a Gaga-driven team-up too while they're in the studio!
In January, the 'Venus' star also revealed she'd been back in the studio with superstar producer RedOne starting work on new music.
While the hit-maker wasn't on Gaga's last record 'ARTPOP', RedOne has been behind some of her biggest songs like 'Just Dance' and 'Judas', so it's fair to say this is VERY exciting news that they're back recording together.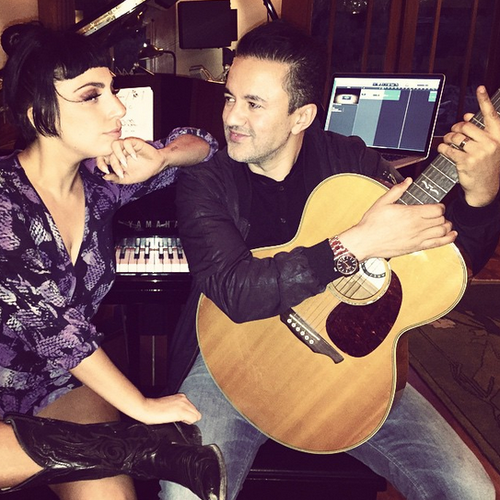 "Basically I can't sleep without every single song I'm writing repeating endlessly, but I'm loving it again," Lady Gaga posted. "Embracing the torture, as I'm assaulted by my own thoughts. Like a locust giving birth to ear worms. Eeeeew!"
While Lady Gaga focused much of her attention in 2014 and the early part of this year on touring and releasing her team-up album with Jazz-legend Tony Bennett, she now seems FULLY focused on bringing her fans some new music this year! #BringItON
You may also like...