Lady Gaga Defends Miley Cyrus And Talks Cher Duet Plans
13 September 2013, 12:47
The 'Applause' singer speaks about the reason their collaboration never made it on record.
Lady Gaga has spoken about her recent collaboration with Cher and admitted that the reason it never made it to record was because she wants something really "special" from the pair.
The track was meant to feature on Cher's new album 'Closer To The Truth' but apparently was not approved by Gaga.
Speaking to Watch What Happens Live this week, she said: "I love Cher so much. When we do a duet that we release, I want it to be special.
"I want us to work on it together. I wrote this song a long, long time ago," she added.
Gaga also addressed the recent controversy surrounding Miley Cyrus and told the world to "lighten up" on the singer.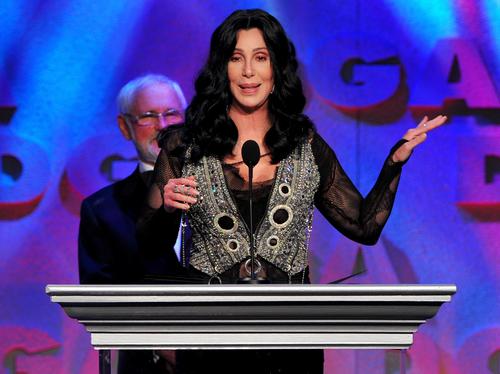 "Lighten up and leave her alone," the singer said. "It's pop music."
The 'ARTPOP' singer also opened up in her interview about her favourite ever outfit as well as dismissing reports of an apparent feud with Christina Aguilera.